PRESCHOOL SERVICES | COMMUNITY PROGRAMS
Our community strives to provide the best services for children & families
Children's Health Insurance Program (CHIP)
The CHIP program, under the auspices of the WV Healthy Kids Coalition, is to ensure that no child, from birth to 18, be without insurance. Children may be eligible to be covered for medical services, surgery, durable medical equipment and supplies, prescription drugs, and vision and dental service. Even though income guidelines may not be met, families may still be eligible for the coverage by paying a reduce premium. The only way to be sure if a child is eligible is to apply. CHIP is an insurance program administered by the Department of Health and Human Resources (DHHR).

Contact: 877-WVA-CHIP or (304) 358-2355 for the local CHIP Outreach Coordinator, Ms. Chris Judy at PCC


Contact: DHHR Office in Franklin at (304) 358-2305. Cynthia Myers supervisor of the local DHHR offices in Pendleton, Grant & Hardy, can be reached at (304) 538-2391.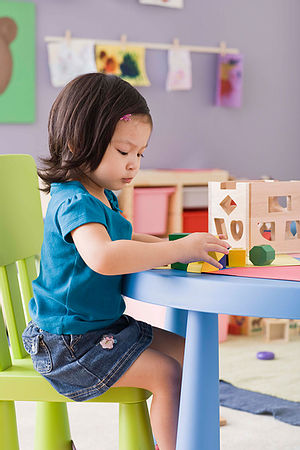 Pendleton County Preschool
Preschool makes a difference! Why preschool could be for your child? The preschool program in Pendleton County is a school-based program, with limited enrollment, that meets four full days each week. The program is led by certified teachers and aides and follows the county school calendar. In order to qualify for preschool, students must be 4 years of age prior to July 1. The only exception to this is if a child has an IEP that shows developmental delays in two or more areas.
Registration for PK students is held at each school in the spring with announcements of dates appearing on fliers throughout the county, in the local paper and on the county website. In order to complete the registration process, parents will need to provide updated immunization records, social security card, certified birth certificate, copy of well-child check, and dental exam form.
For more information contact your local school:
Franklin Elementary School (304) 358-2206
North Fork Elementary School (304) 567-3193
Brandywine Elementary School (304) 249-5381
Parent-Education Resource Center (PERC)
The Pendleton County Parent & Educator Resource Center (PERC) was established to promote a cooperative partnership between parent of exceptional children and the schools. The center is located in Franklin at the intersection of Spruce and High Street in the BOE Annex.
Contact: Diana Smith, Educator or Helan Turner, Parent Coordinator: (304) 358-7072
Preschool Special Needs - Pendleton County Schools
The preschool Special Needs Program is a school-based program for children 3 to 5 years of age. The parents and school staff have the flexibility of choosing the number of days your child will attend school. The children are evaluated by qualified professionals, and certified teachers and aides are in the classroom. T
here will be special services available to your child if they are in need of speech or language therapy, occupational, physical therapy, etc. In order for a child to qualify for services he or she needs to be developmentally delayed in two or more areas.
Contact: Nicole Hevener, Pendleton County Schools
P.O. Box 888 | Franklin, WV 26807 | (304) 358-7065
Tiny Tots Day Care - Franklin
Serving children from six (6) weeks to twelve (12) years of age.
Open 6AM - 6PM.
Breakfast, lunch and snack. Before- and after-school services. Daily learning activities plus arts and crafts. State assistance available. Team members have completed the apprenticeship for Child Development Specialist to enhance the quality of care that we offer to the community.
Contact: Emily Hartman
Lovegrove Building | 70 Pine Street | Franklin WV 26807 (304) 358-2032
Pendleton Community Care (PCC)
Pendleton Community Care (PCC) provides comprehensive services at two locations to children of all ages. These services include counseling, immunizations, acute & chronic care.
Franklin Clinic: (304) 358-2355
North Fork Clinic: (304) 567-2101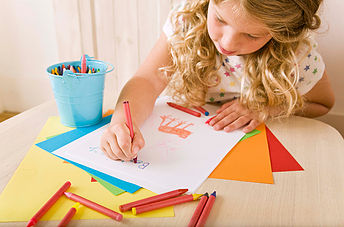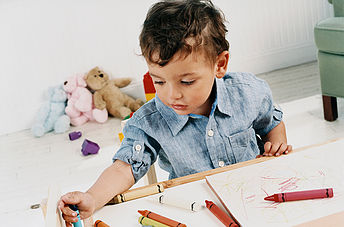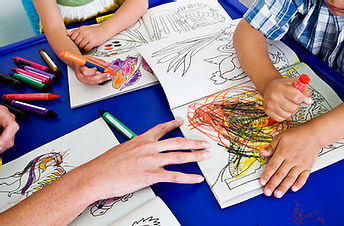 Pendleton County Health Department
Pediatric Program: Children's Pediatric Screening Program. EPSDT: Early and periodical screening and diagnostic (DHHR medical card required). Offered to patients 0-21 years of age. Physician provides complete physical examinations. Immunizations are update. Family Planning Clinic, Breast and Cervical Cancer Screening Program, STD Program, Lab Clinic, Nursing staff available for consultation & environmental services.
Immunizations Program: All required infant and children immunizations, tetanus boosters for adults as indicated, tuberculosis screening offered to public, blood pressure screening offered to the public, fluoride testing and supplements are offered as indicated.
Contact: Pendleton County Health Dept.
223 Mill Road | P.O. Box 520 | Franklin WV 26807
(304) 358-7565 | FAX (304) 358-2471
Women, Infants & Children (WIC)
The WIC program mission: To safeguard to health of low-income women, infants & children up to age five who are at nutritional risk by providing nutritious foods to supplement diets, information on healthy eating & referrals to health care. Pregnant & breast-feeding women, and infants & children under five years of age receive the following: nutrition and breastfeeding classes, healthy food, nutrition & health assessments, immunization, health & social service referrals, breastfeeding help & support. We can help you pay for healthy food!
Contact:
Franklin (304) 358-3088
Petersburg (304) 257-4936
Moorefield (304) 538-3382
WV Birth to Three
The WV Birth to Three Intervention System provides support from birth to age 3. There are no eligibility requirements, and meeting eligibility is based only on a child meeting one or more of the following criteria: 1. Diagnosed by a multi-discliplinary team as having a significant delay in one or more ot he following areas of development in accordance witht he state's definition: Cognitive development, physical development including vision and hearing, communication development, social and emotional development and adaptive development. 2. Diagnosed physical or mental condition which has a high probability of resulting in developmental delay. Examples of such condtions include,but are not limited to: Down Syndrome and other chromosomal abnormalities associated with delay; Congenital syndrome or genetic disorders associated with developmental delays; and/or inborn errors of metabolism. 3. Experiencing multiple biological and/or environemntal risk factors in accordance with the State definition.
To Make a referral, Contact RESA 8 Regional Administrative Unit at 108 South College Street, Martinsburg, WV 25401
(304)-267-3595 | Fax (304)-267-3599
Toll Free 1-866-681-4957
Serves Berkeley, Grant, Hampshire, hardy, Jefferson, Mineral, Morgan and Pendleton Counties