A truck full of school supplies arrived at FES today! 💙 We received pencils, crayons, markers, notebooks, construction paper, scissors, pencil boxes, binders, recess equipment, backpacks, and much more! This was all made possible by the generous donations of an anonymous Corporation from northern Virginia, and delivered by our dear friends Vicki, Allison, and Michael who we have known for almost two decades. 🖍✂️📚✏️🎒 Thank you to the volunteers that came to help unload and organize! 🐾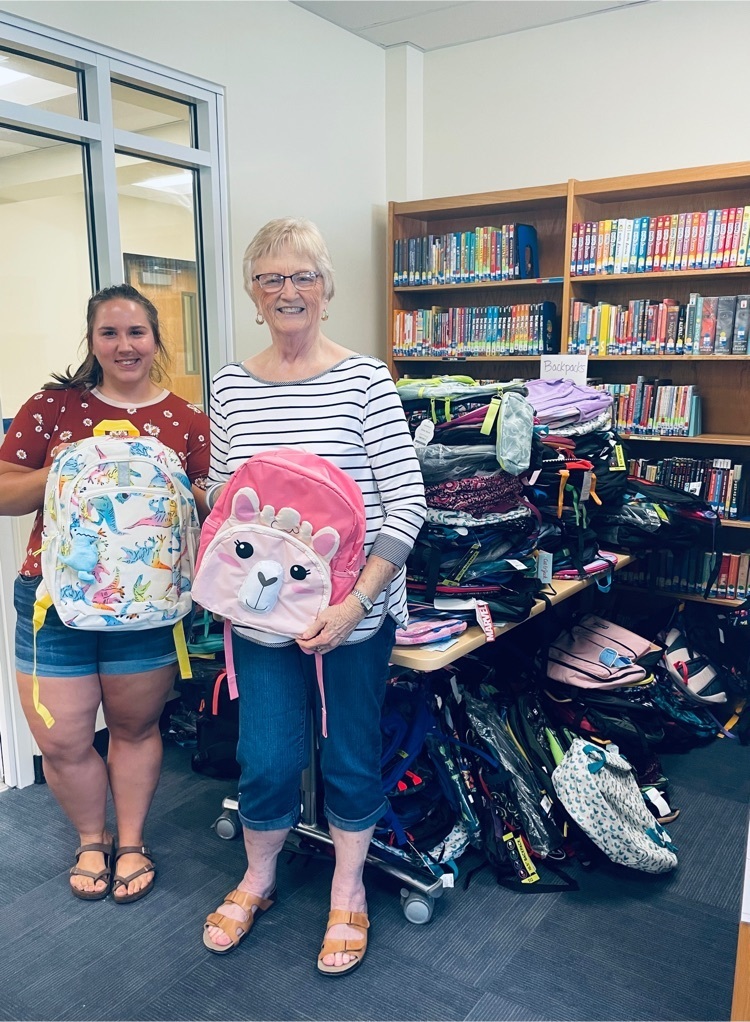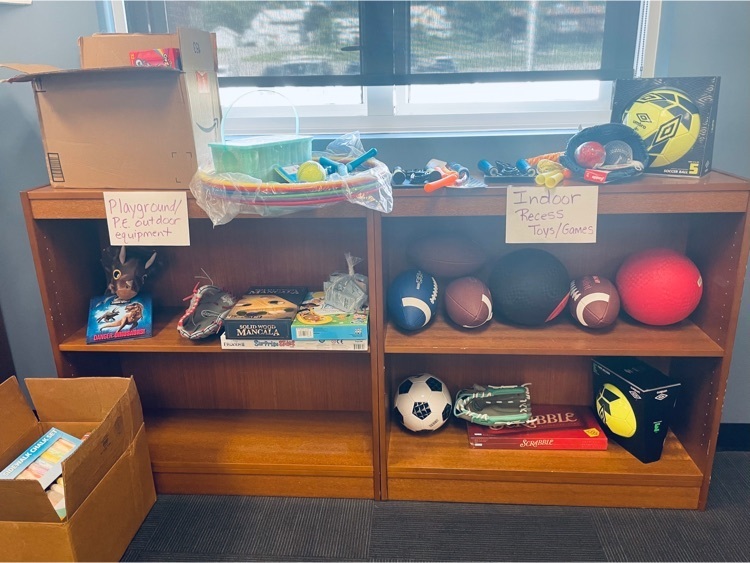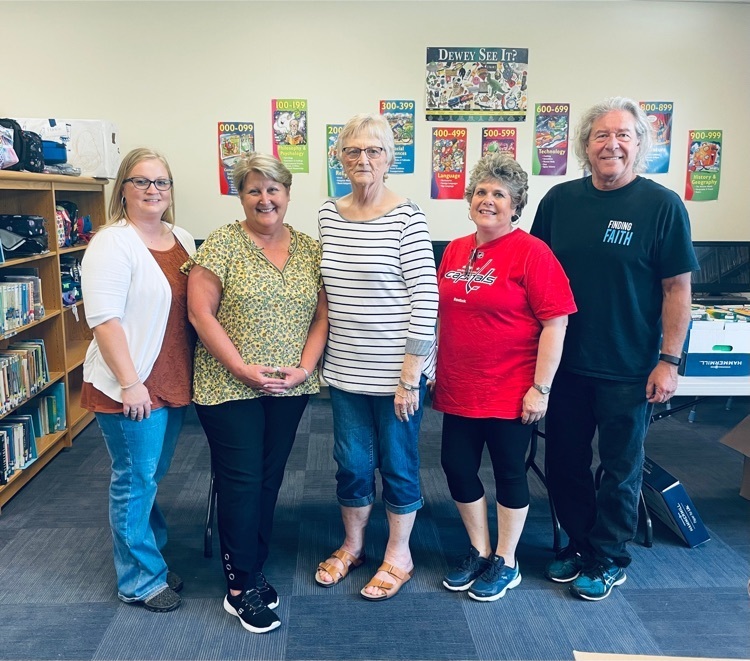 We know times are tough, so we want to do everything we can to help our families. 🐾 Enjoy the rest of your summer! ☀️ First day back for students is August 19th! 🍎✏️📚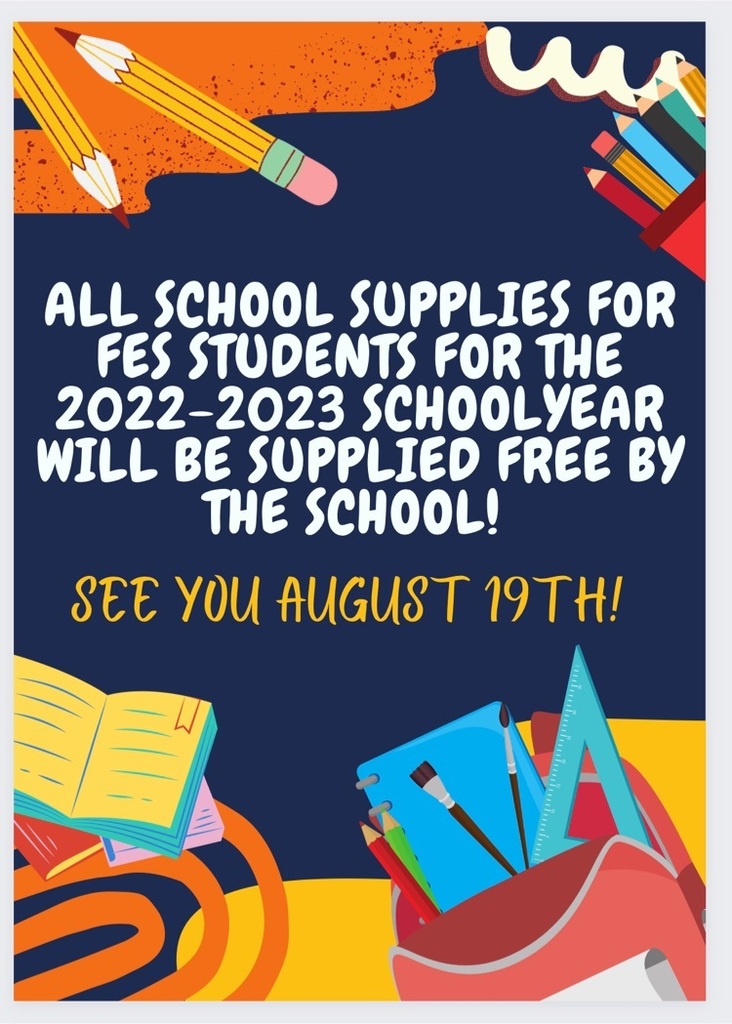 Opening Day Agendas should be finding their way to staff members via mail and email soon, but you can find a copy here too!
https://5il.co/1f0oe
Middle Schools boys basketball will work out tomorrow at PCMHS from 6-7:30pm.
Parents of students in 6th grade attending Brandywine and North Fork Elementary School and students attending grades 7 through 12, please complete the following survey to help the Board of Education decide if provided transportation would support the extracurricular programs offered at Pendleton County Middle/High School such as band, drama club, soccer, track, volley ball, football, and other such clubs and sports.
https://forms.office.com/r/8SABPG8NRD
If you wish to enroll your student for virtual school, you will need to complete the following form by Friday, July 15th:
https://forms.office.com/r/W7qusyFBhX
Virtual School for this school year is open to students in grades 6th-12th only. If you wish to enroll a student in Virtual School who is not currently enrolled in Pendleton County Schools, you must contact Lori Moore at 304-358-2207 ext 123 to complete the enrollment process.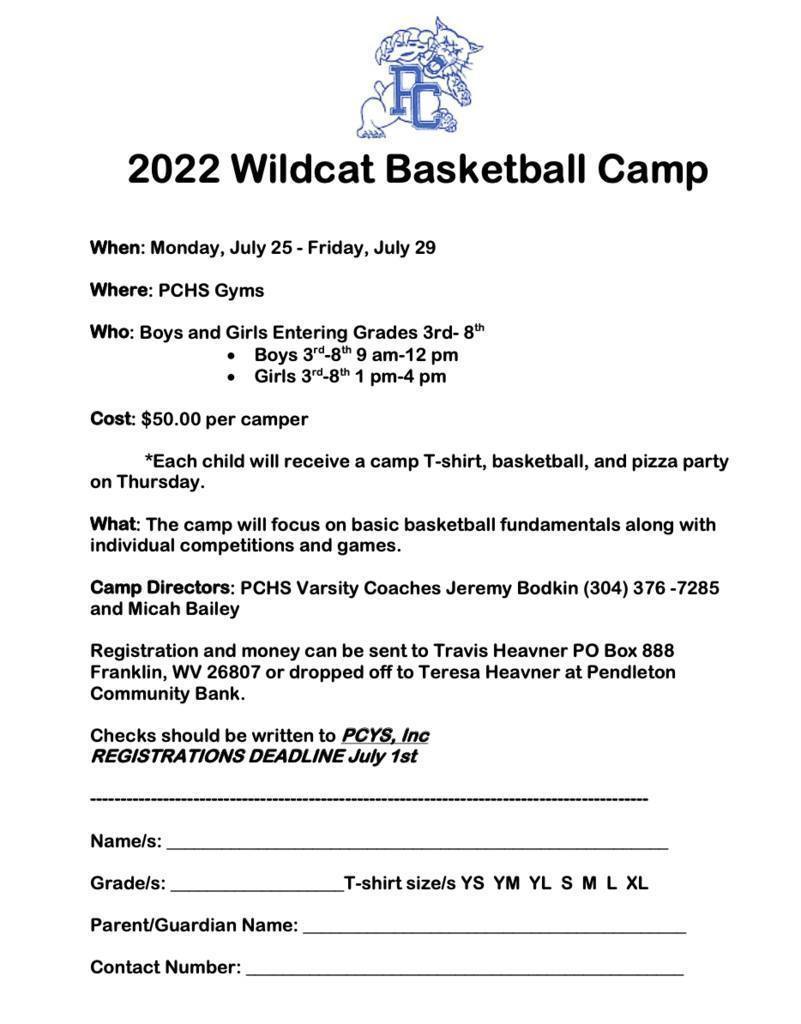 Just a Reminder: Summer Success Academy (SSA) starts next week for students who signed up! -SSA will be held Tuesdays-Fridays starting June 14th and ending July 8th -SSA will be from 8am-2pm -Breakfast and lunch will be provided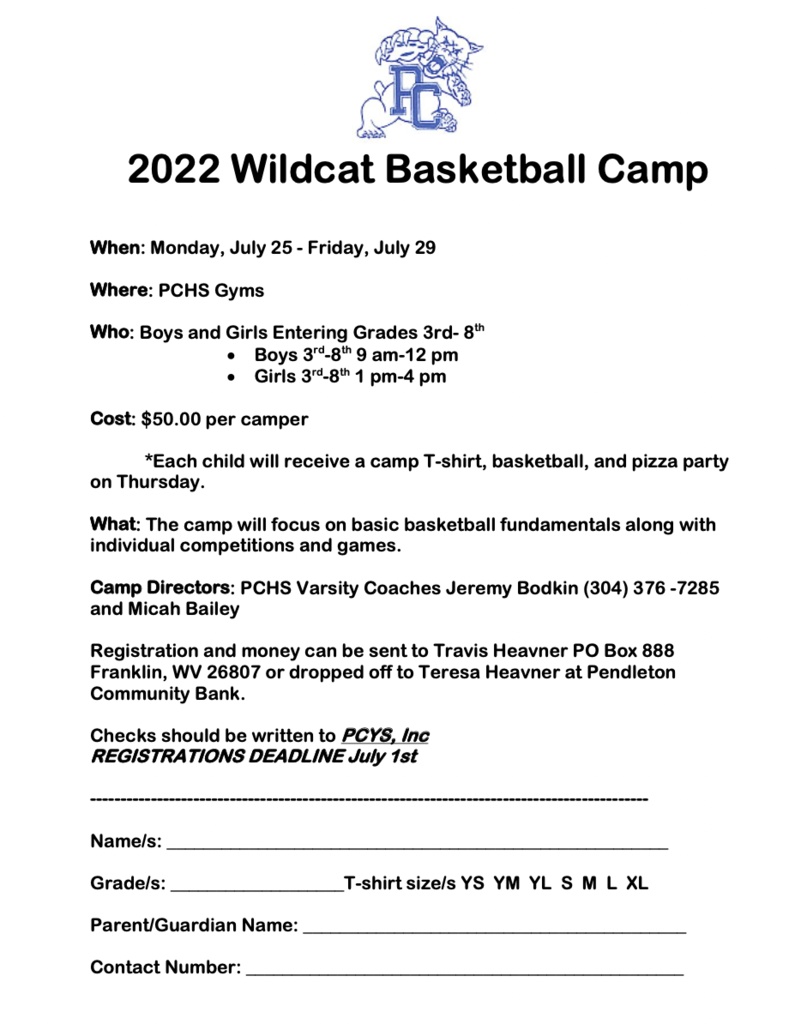 Middle School Boys Basketball Summer Workout Schedule for 6-8th graders for 22-23 All times are 6-7:30 and will be at PCMHS ---any changes will come out via school messenger June 13 June 15 June 27 June 29 July 6 July 18 Wildcat Basketball Camp is July 25th - July 29th

FES was proud to have the West Virginia Farm Bureau's Mobile Agriculture Education Science Lab this past week. The 46-foot Lab is equipped with multiple research stations so students can learn about the importance of agriculture in everyday living. Students were able to participate in experiments, learn to read nutrition labels, discover which snacks are healthier for their bodies, and what food choices will promote healthy lifestyles. 👩🏻‍🔬👨🏼‍🔬 🚜 🌽 🌾 A huge Thank You to Mrs. Eye for organizing this fun week for our students!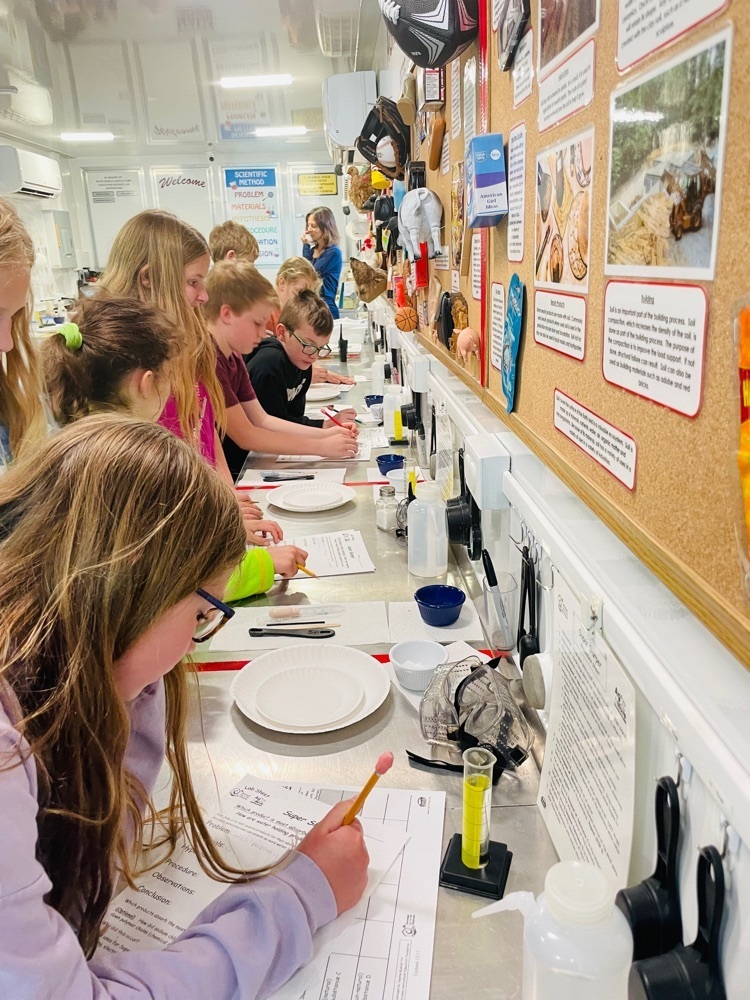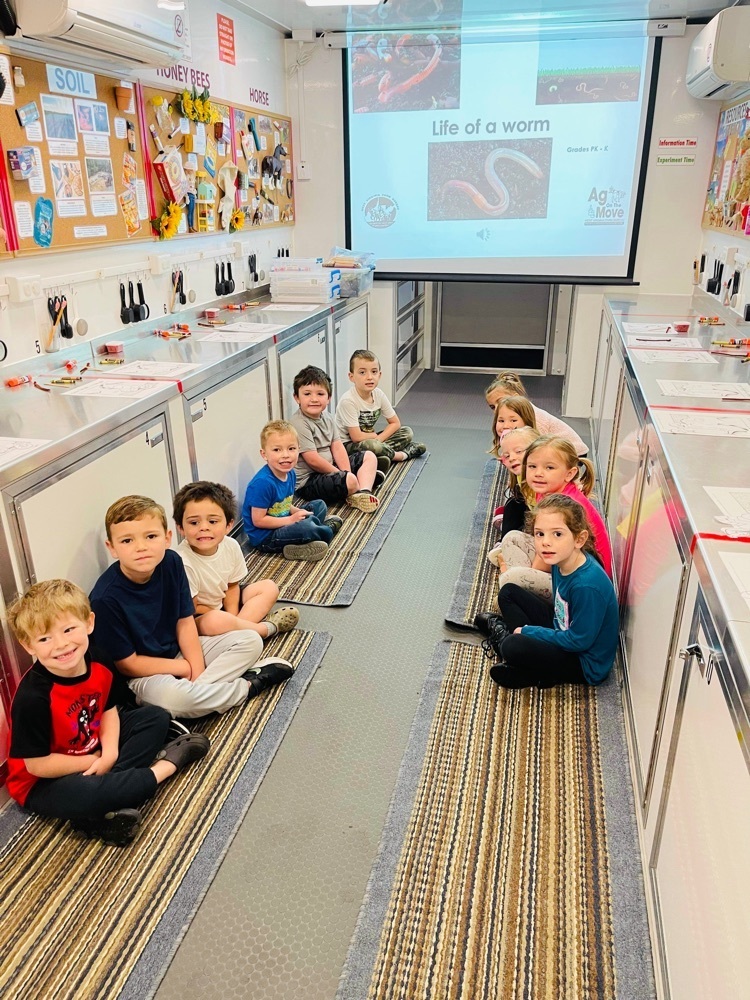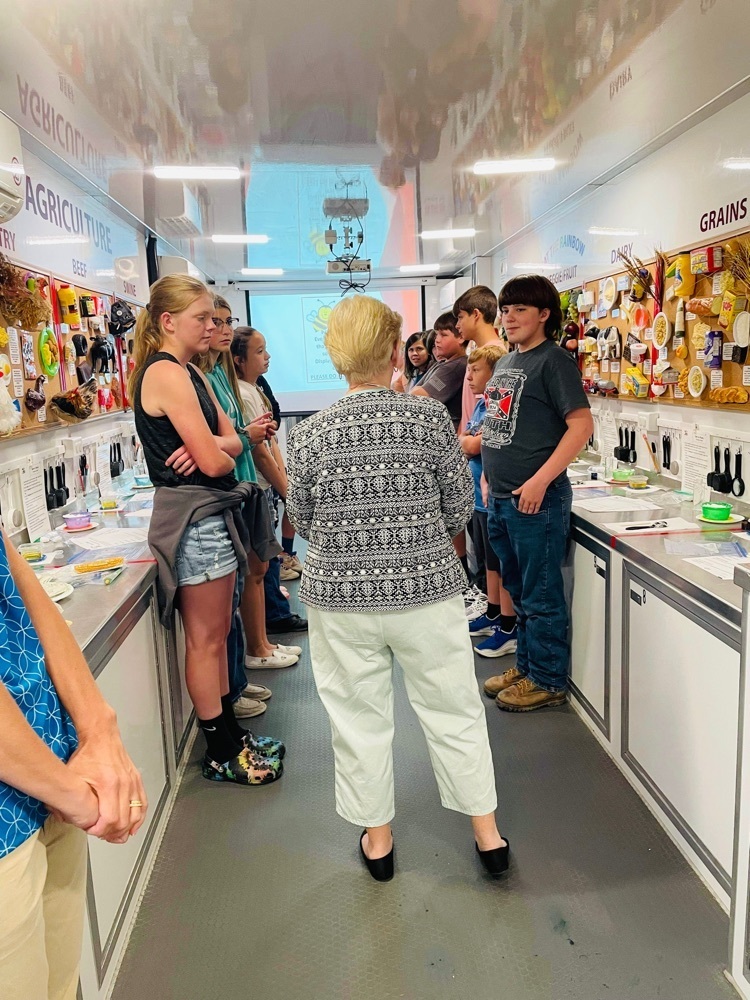 Mrs. Whitecotton held a special luncheon for the 6th grade students. The tables were decorated with an item from each of their previous teachers, and students had fun reminiscing on which classroom the items came from. 💙 Mrs. Griffin also challenged her 6th graders to see who could make the longest paper chain in 15 minutes, with only two sheets of construction paper, one pair of scissors, and 5 inches of tape. Wow! Look at their creativity! ✂️⛓⏱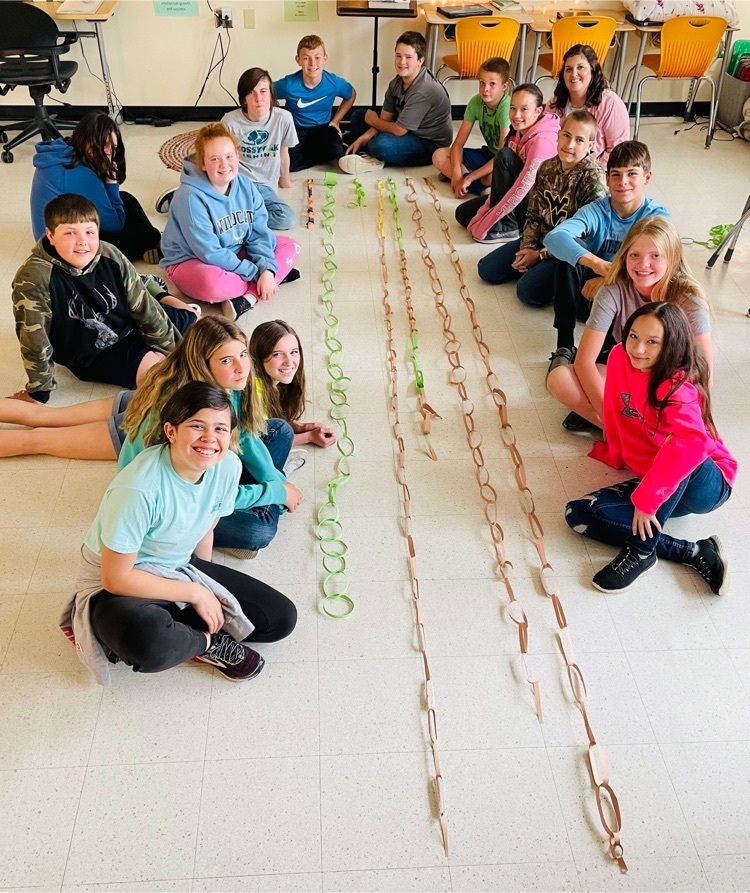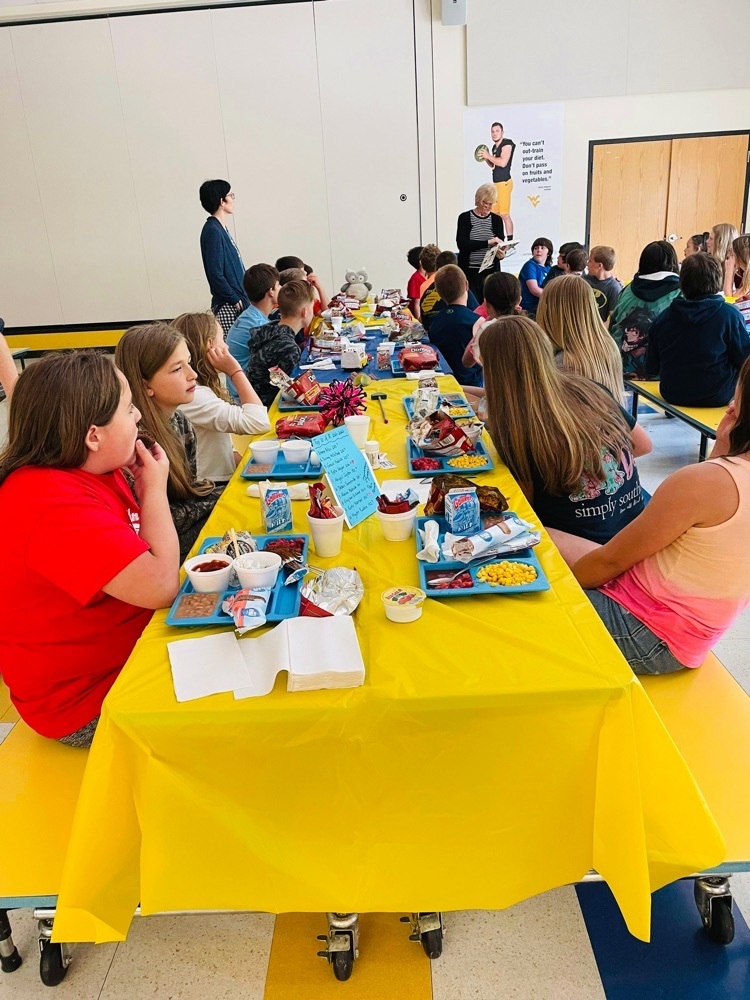 The Pendleton County Library has released their summer reading program, Oceans of Possibilities, schedule.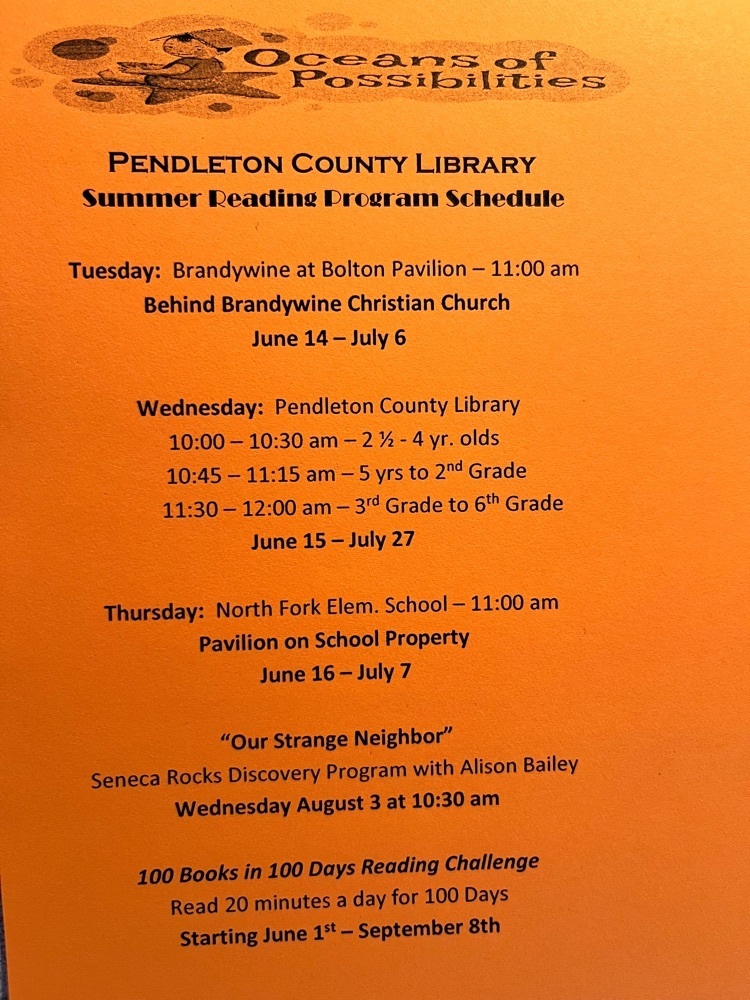 Mrs. Cook and Mrs. Eye celebrated their 4th grade students that met the yearly Accelerated Reader goal. They created a Fluid Painting and made their own "dirt cups". Way to be great readers 4th grade! 📚🎨🐛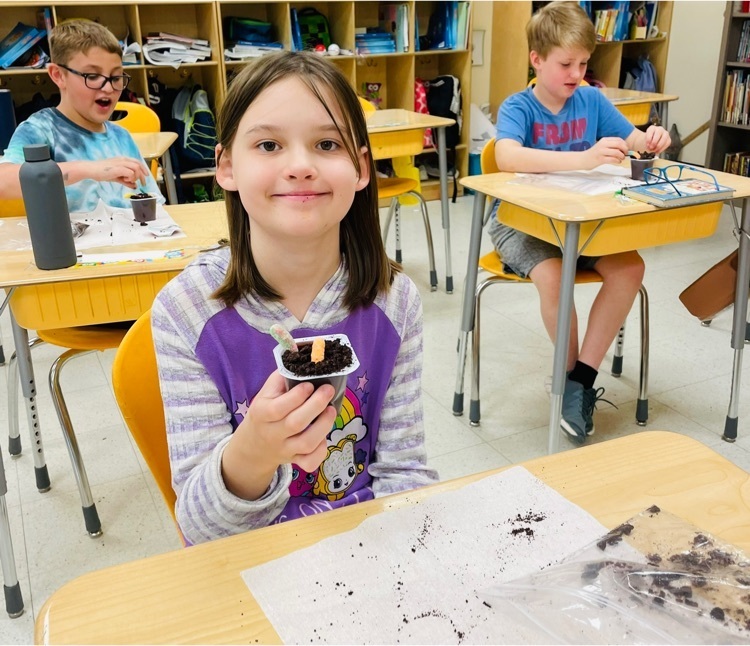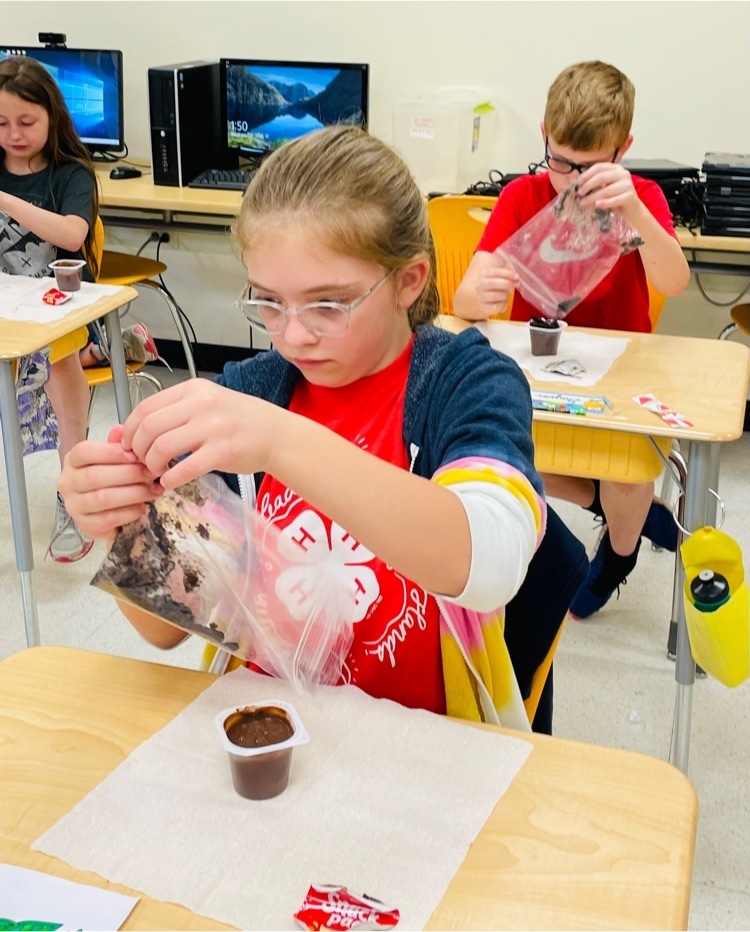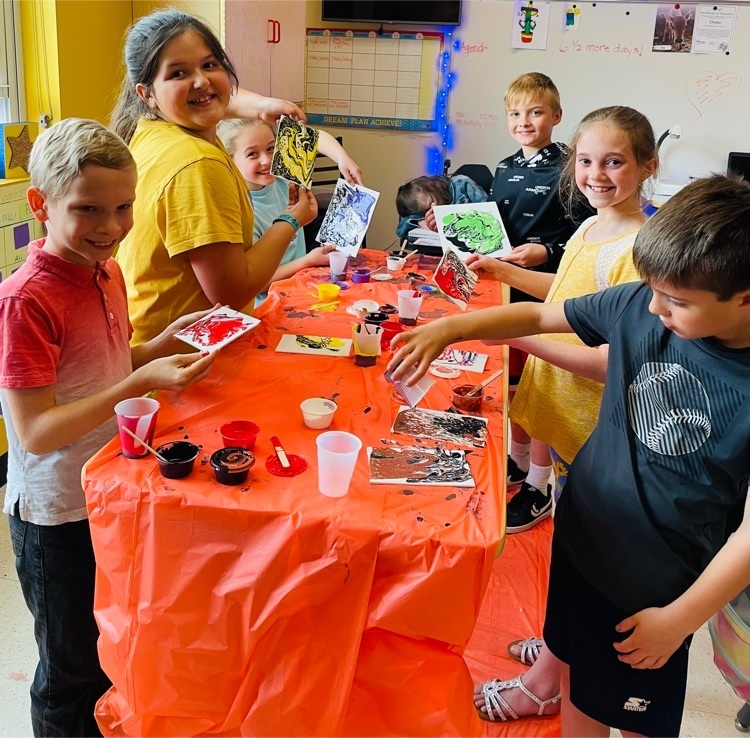 The 6th graders took a field trip to the Frontier Culture Museum, where they learned about life on farms around the world in the 1600s and 1700s. They also had the opportunity to visit the museum's Early American Schoolhouse. The students compared life at school now to that of a student from the early nineteenth century with the "schoolmaster". Let's just say they came away with a new found appreciation for their teachers. 😉🧑🏼‍🌾👨🏻‍🏫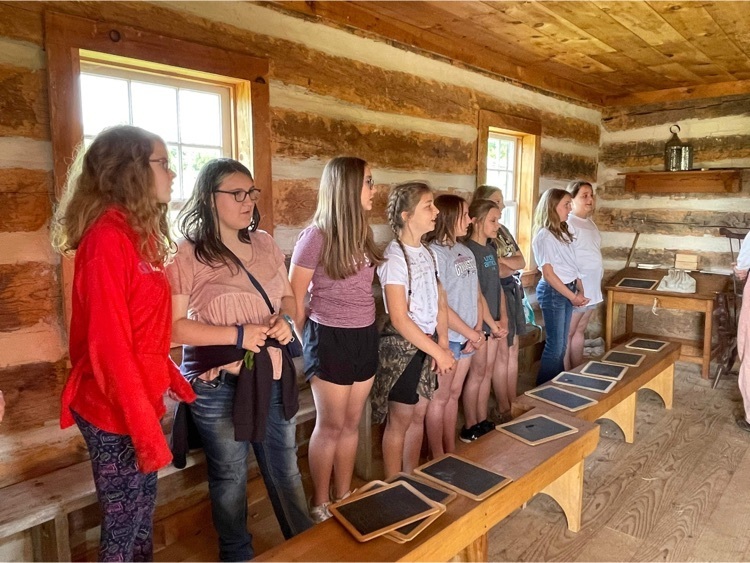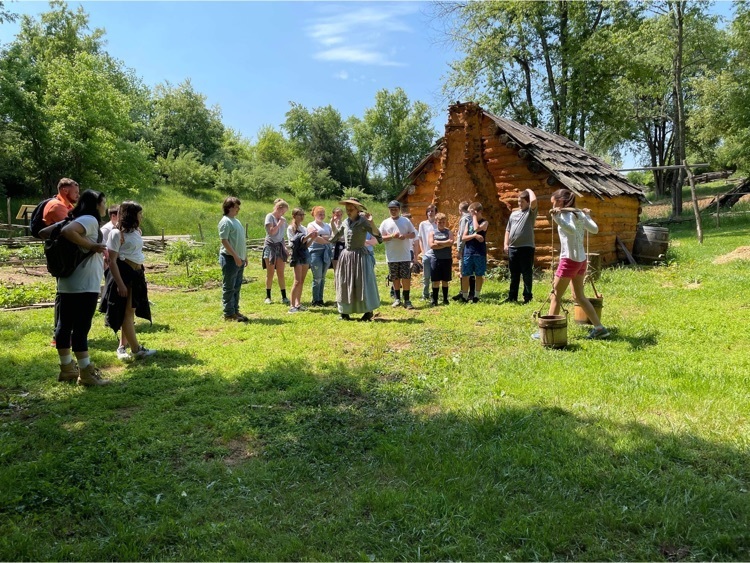 Mrs. George's 2nd graders took advantage of the beautiful weather by enjoying some "Sunny Math"☀️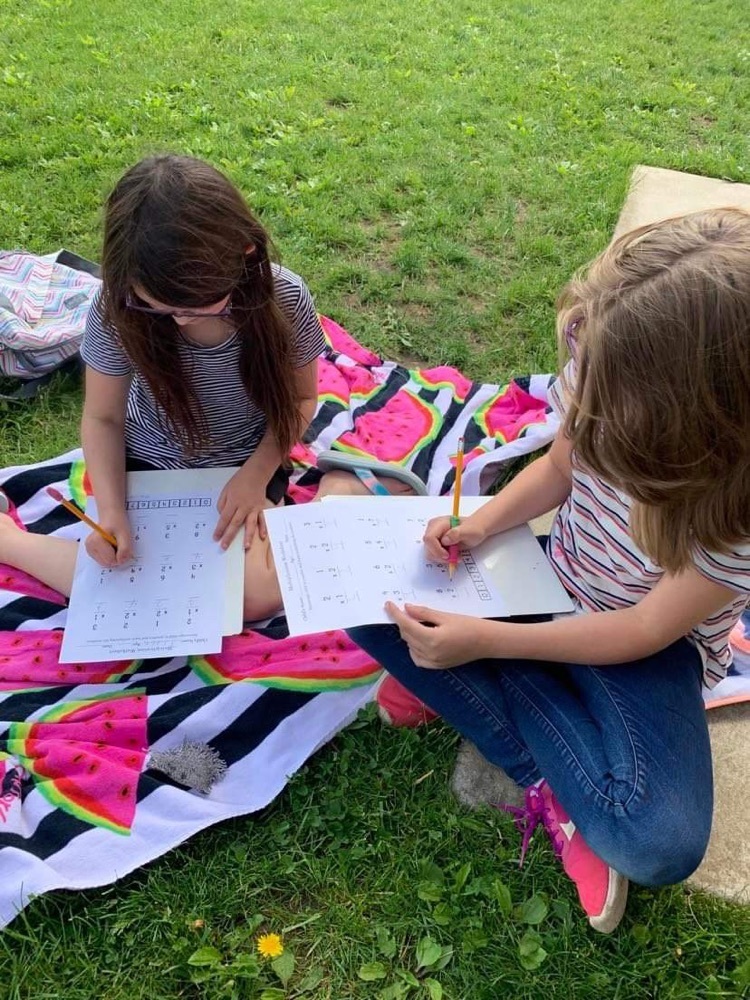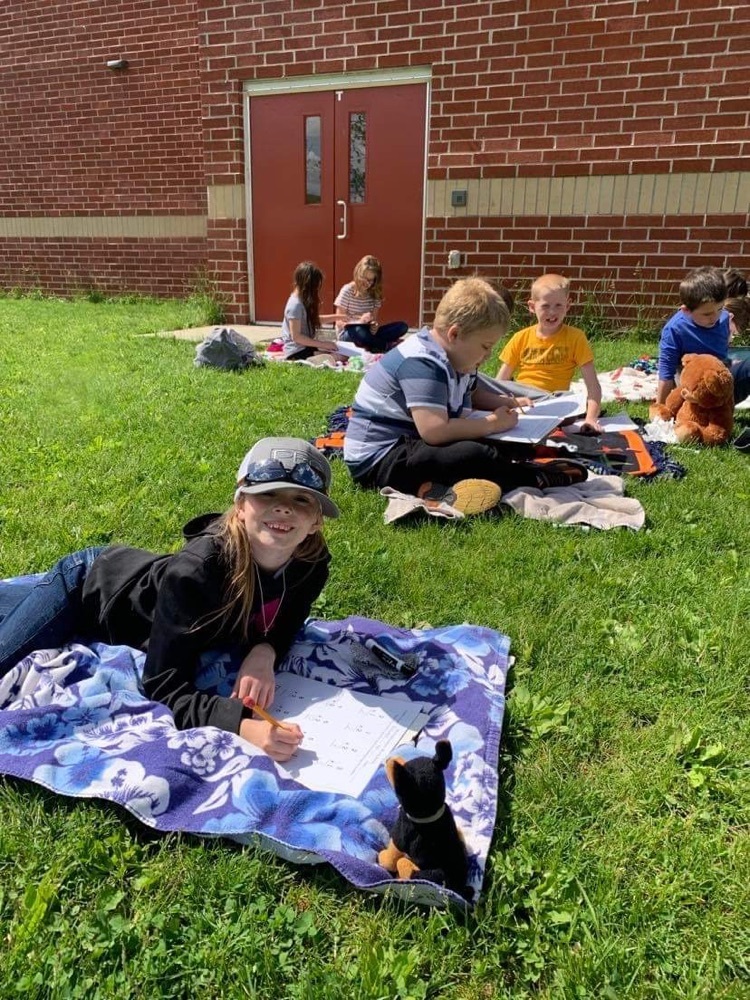 You may have already seen some cute little sun beams sharing sunshine throughout Franklin! ☀️ This is our way of shining a light in folks right here in our community who work so hard for us and deserve a pat on the back! Maybe YOU will be next!  KA's 1st Annual Sunshine Project recipients are: Pendleton County Health Department, "Grasshopper", and Malynda Selmon  Thank you so much for all you do for our community!!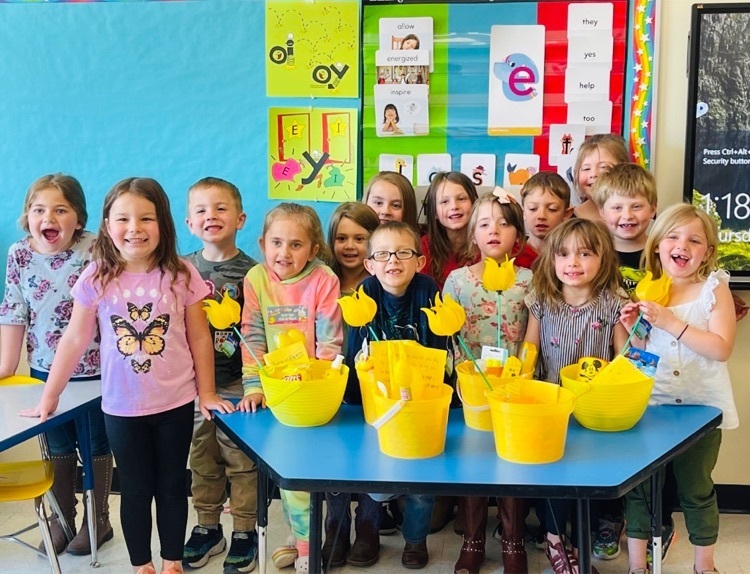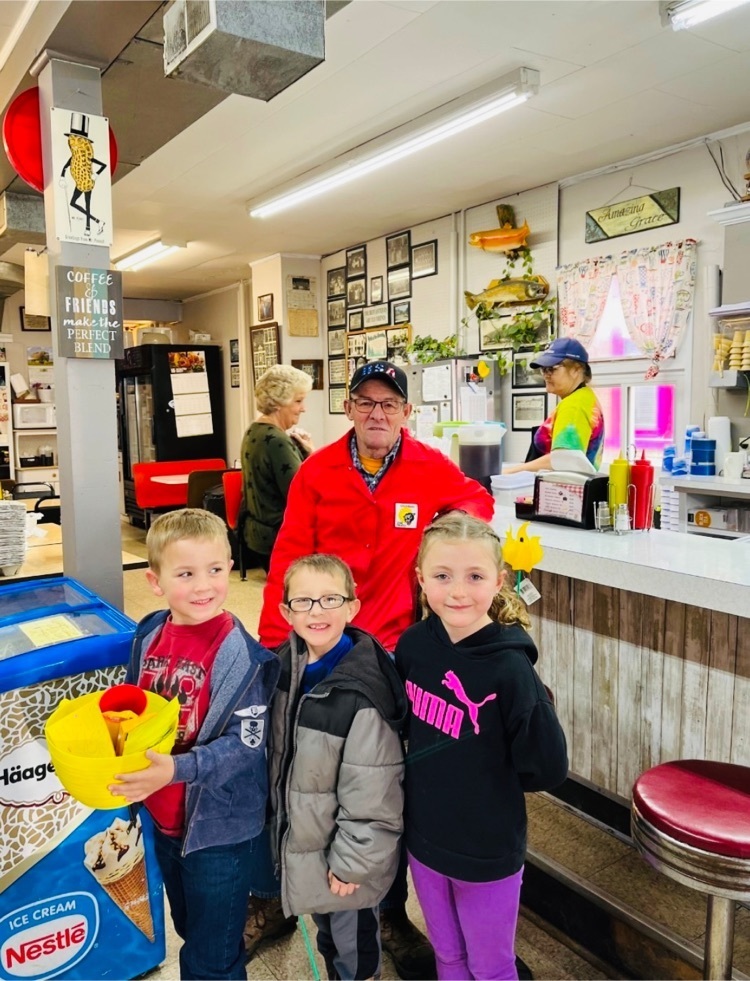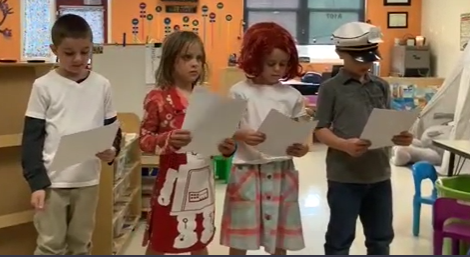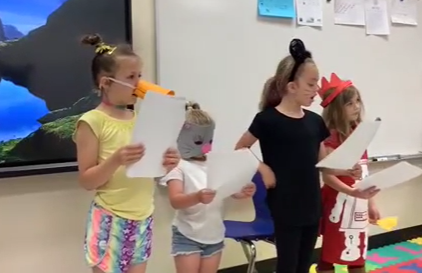 Mrs. Kimble's Kindergartners have been super busy! Brooke Alt, WVU Extension Agent, visited to talk about outer space and rockets. The students made straw-rockets and had a contest to see who's would go the farthest. She also did a fabulous lesson on hand washing. They washed away all the germs while singing the ABC's. 🚀 🦠 🧼 Mrs. Holly, our school nurse, informed them all about poisonous household items. Now they can tell good from bad, thanks to her! ☠️ 🧽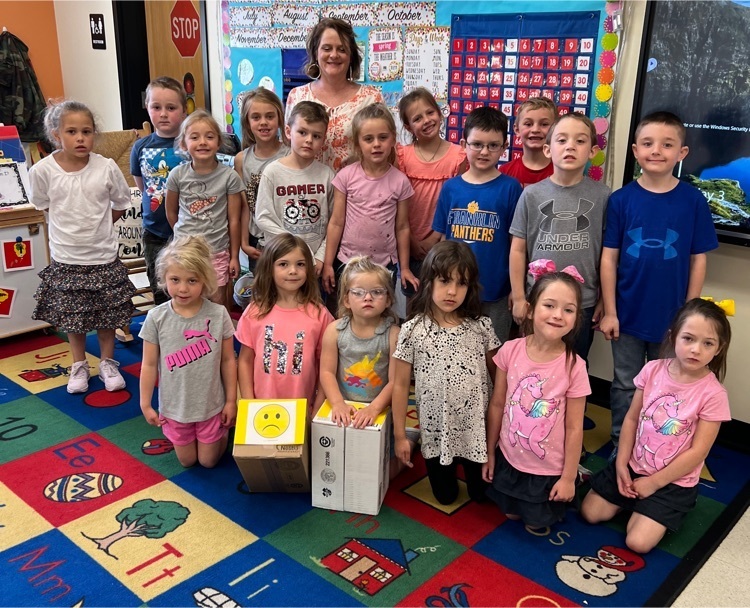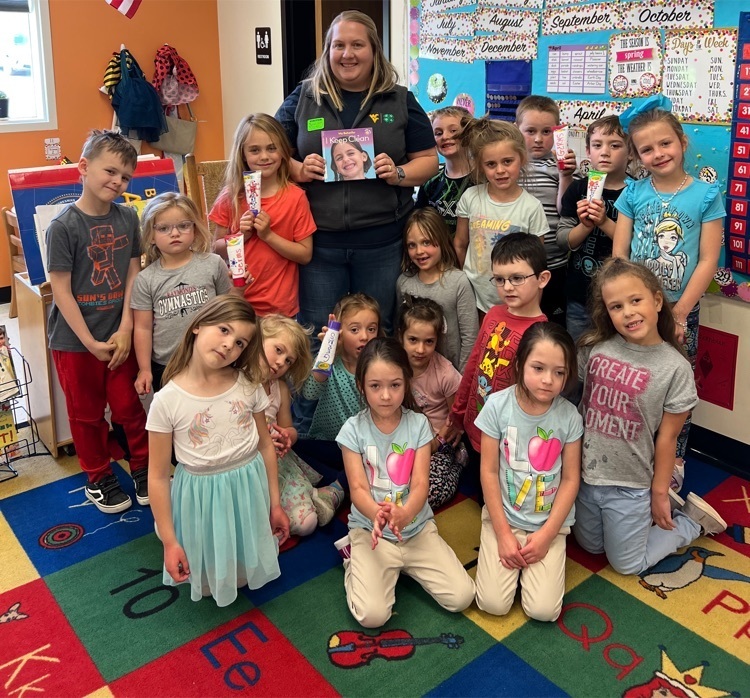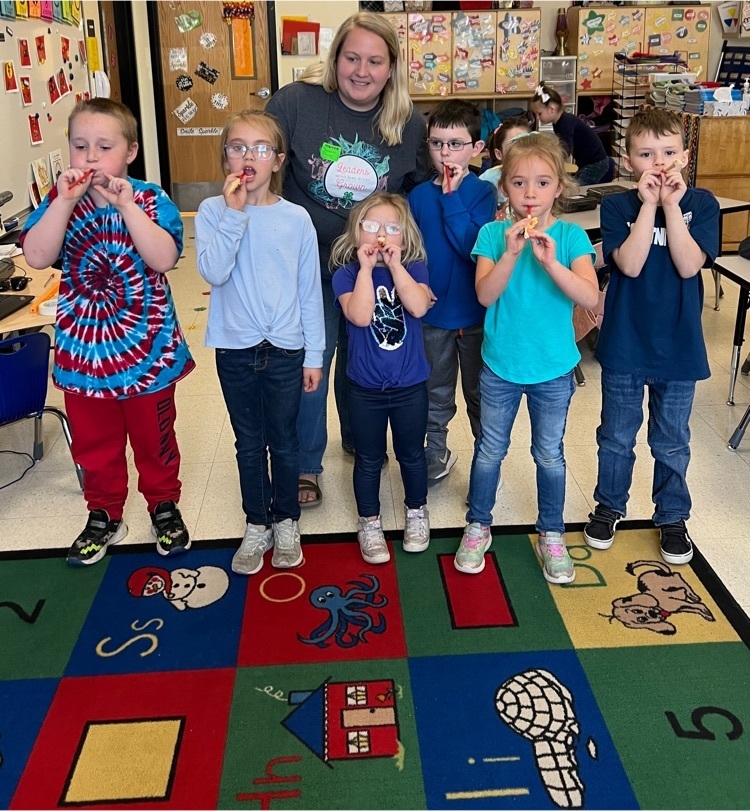 Congratulations to our FFA Coloring Contest winners. These students were recognized and received medals at the annual FFA Banquet on Sunday. Great job Panthers! 🐮 🐷 🥇