The Healthy Grandfamilies Program will hold their first meeting on Thursday Nov. 18 at 6:00 pm at the Pendleton County Board of Education Annex. The program is open to all grandparents who are raising their grandchildren. Please call 304-358-7072 for more information or to let us know you are coming, so we know how many people to prepare for.
Skills Clinic Update A skills clinic will be held this Saturday morning November 13th at PCMHS gym for players signed up for basketball in grades 3-6. The girls will be from 9-9:45 am. Boys will be from 10-10:45 am. The information gathered from this event will aide in sorting players for teams for the upcoming season. We will also double check information from registration as well as ask for two numbers that could be used for their shirt. Players should wear clean gym shoes free of debris, gym clothing, and bring their own water bottle. Parents should check in players in the lobby of the gym and then wait in the commons area until the staff is finished. If any questions, please contact Travis Heavner 304-358-2207 or Ryan Lambert at 304-249-5381.
Rec. league update for children signed up for BASKETBALL in grades 3-6. Tentative skills clinic next Saturday morning November 13th starting at 9am in PCMHS gym. More details to come.
November lunch menus are here!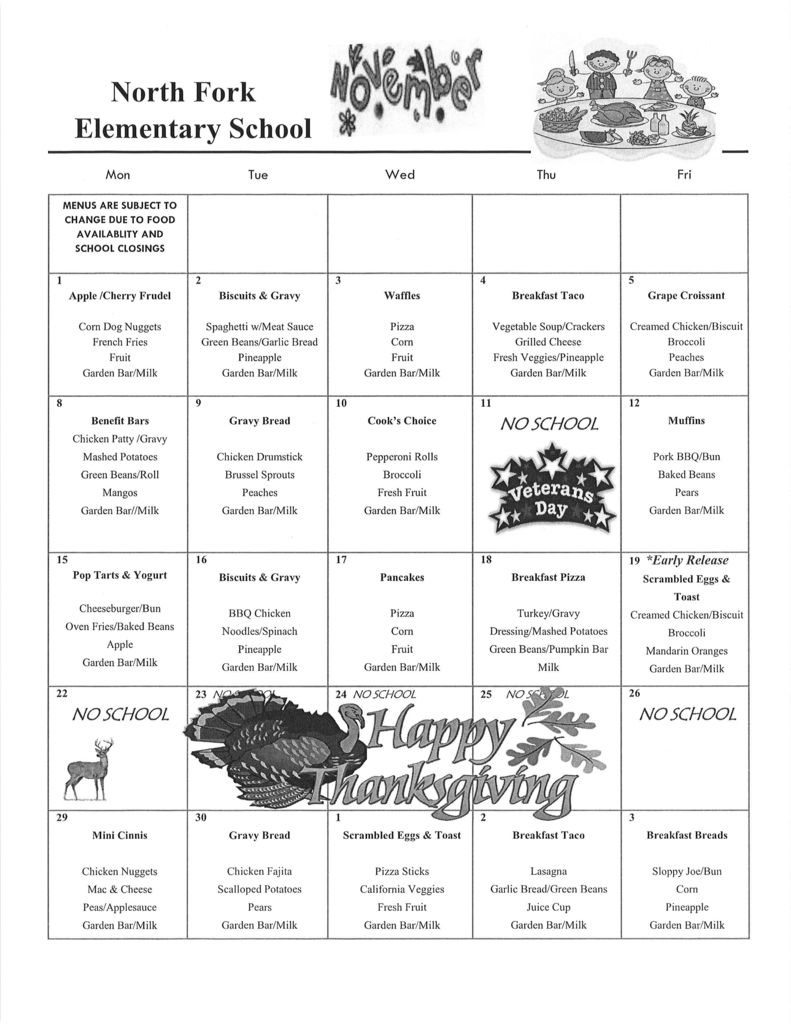 Today's the day! You don't want to miss the presentation this evening, October 21st at 6:30pm in the PCMHS auditorium by author and presenter, Jesse Weinberger. Just a reminder, this presentation is for parents ONLY and childcare will be available for school aged children.
Have you heard about the Boogieman? Think "he's" not real? According to Jesse Weinberger (Big Mama), 'he' is real and exists in your child's back pocket! Don't miss "Big Mama's" presentation on internet safety this Thursday, October 21st at 6:30pm in the PCMHS auditorium. The program is for parents only and childcare will be available. To learn more, visit her site:
http://www.overnightgeekuniversity.com/
Community notice: Youth basketball and cheerleading rec league will be moving forward with their season. This will be for students in grades 3-6. More information and registration will be sent home later this week.
Please plan to join us for Jesse Weinberger's presentation on October 21st at 6:30pm in Pendleton County Middle High School auditorium. This humorous and insightful presentation will be focused on internet safety for parents and keeping our students safe online.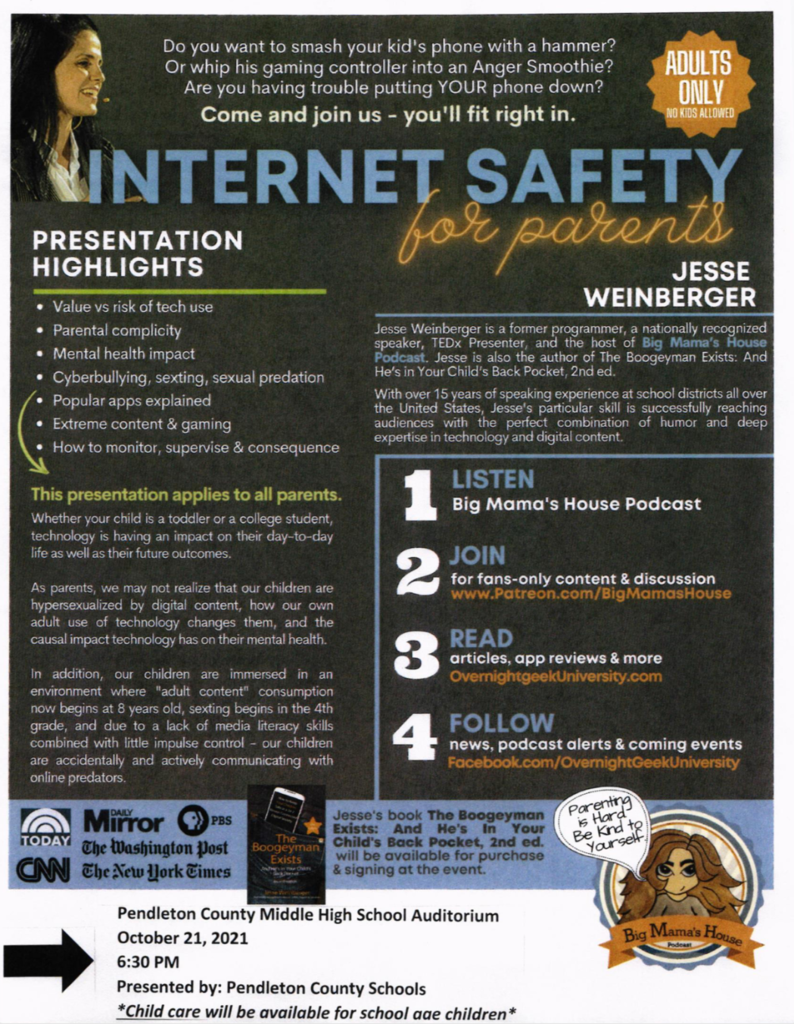 NFES PTSO is starting their Fall Spice Fundraiser! There have been a lot of changes this year. There are several products the company no longer offers and they have changed some of the other products. We have revised the order form to better match the forms the company sends us, so please look over the order form carefully. We are happy to offer jerky mix again this year but it is packaged differently than in years past and we cannot get all the "flavors" we used to. The same goes for bologna and sausage seasoning. Please return order forms to NFES or any NFES student by Monday Oct. 18. We anticipate the spices being delivered by Thanksgiving.
PCMHS Travel Club is excited to announce their trip in July of 2023 to London, Paris, Florence, and Rome. There will be an informational meeting October 20, 2021 at 6pm in the PCMHS auditorium. Students currently in grades 6-12 are eligible. Please see the attached poster for more details.
Class of 2022 Southern Sheets-Bed and Sock Fundraiser There are multiple ways you can help the Class of 2022 with this fundraiser. For more information, please see the attached picture and/or visit the site below.
https://fundraise.southernsheets.com?school=pendleton
Details: Sale Begins 10/2/2022 Brochures need to be back by: 10/20/2022 Online orders are available through December 31, 2021 Make checks payable to: PCHS Class of 2022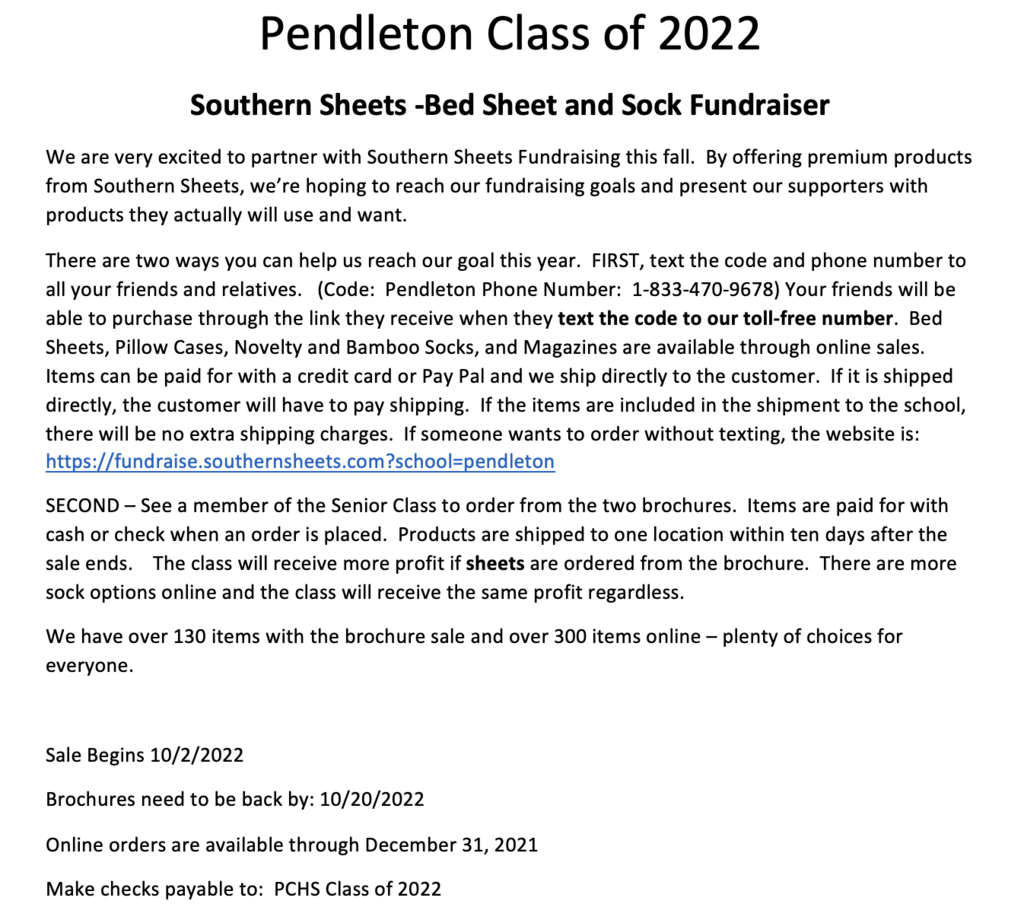 Extra! Extra! October menus are here!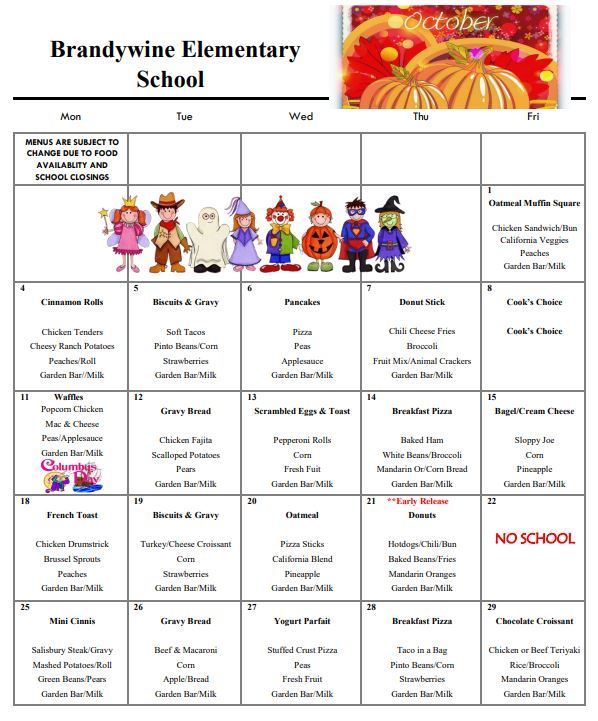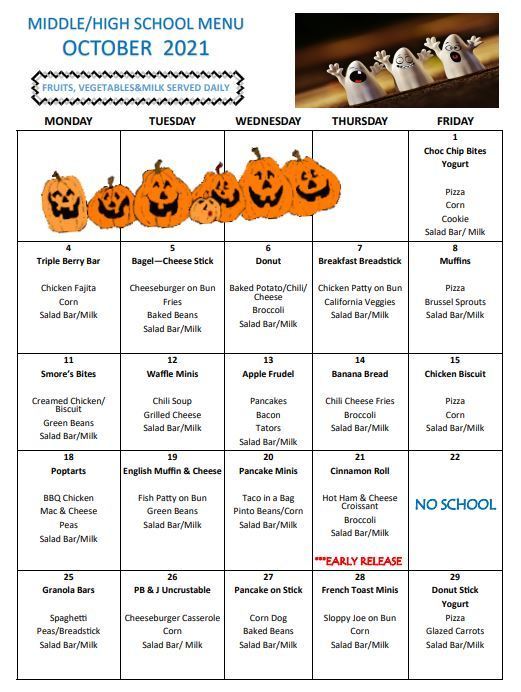 Please see the attached note from Mr. Hedrick on updated mask guidance and new mask protocols in Pendleton County Schools.