Rec league sign ups for students in 1st and 2nd grade will be extended through Friday, September 23. This is a co-ed league that will run for 6-8 weeks and finish up by Thanksgiving. Sign up sheets and money need to be sent to Travis Heavner, information can be found here:
https://5il.co/1i60v
Just a reminder, tomorrow Friday, September 16 will be an early release for Pendleton County Schools. Dismissal will start at Franklin Elementary at 12:30pm. Enjoy Treasure Mountain Festival!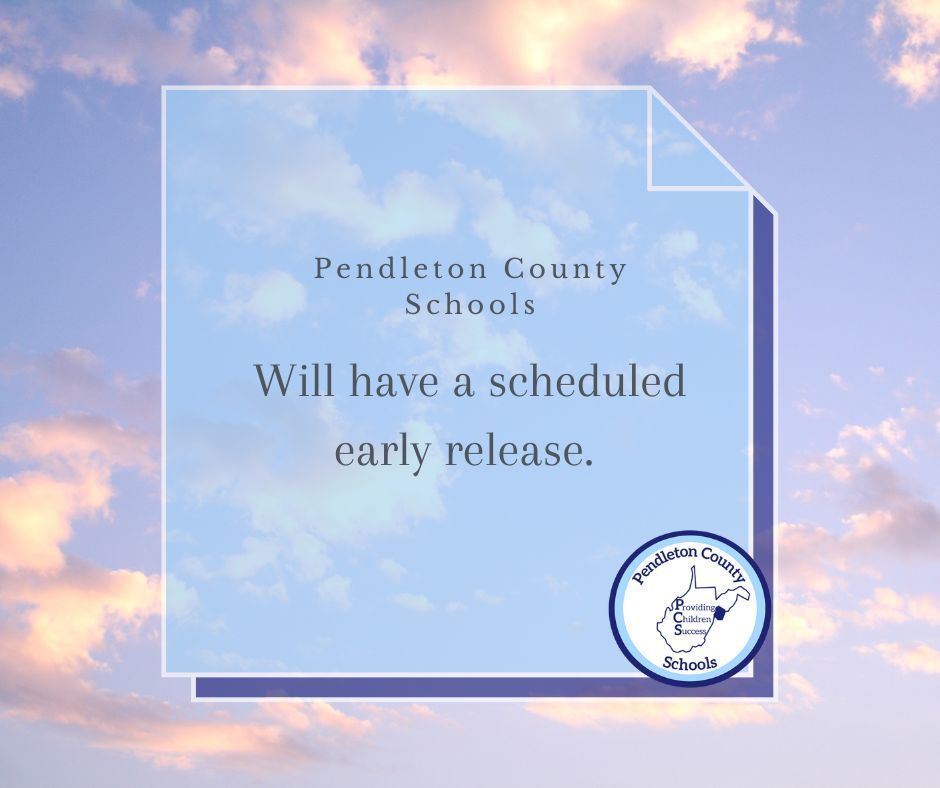 Pendleton County Schools welcomes new employees for the 2022-2023 school year.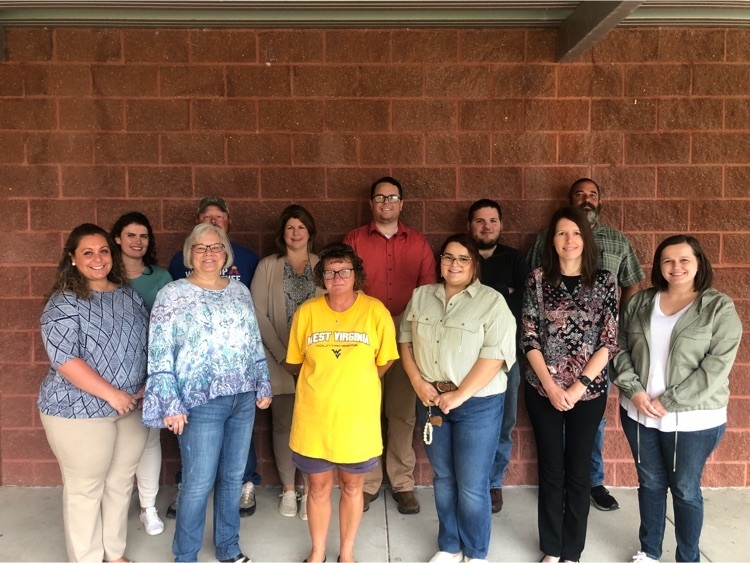 Eastern West Virginia Community and Technical College has been on a summer road trip and is stopping in Franklin at T & K Markets on Wednesday, August 17th from 11a.m. to 2p.m. There will be cool giveaways provided by local businesses, and information about Eastern!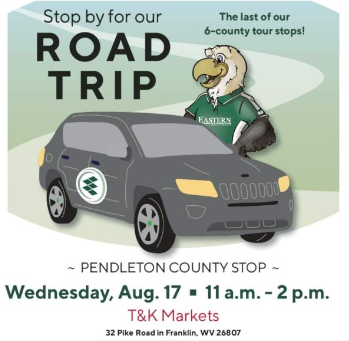 Opening Day Agendas should be finding their way to staff members via mail and email soon, but you can find a copy here too!
https://5il.co/1f0oe

CIS attended the Summer Conference at Stonewall Jackson Resort July 19-22.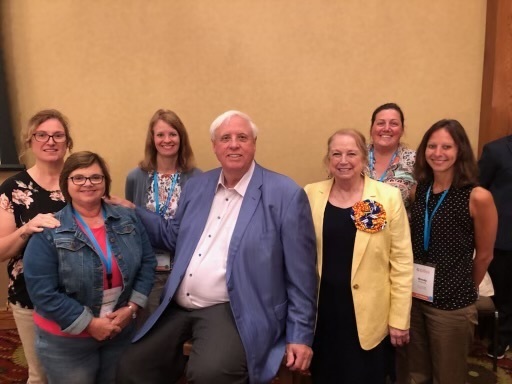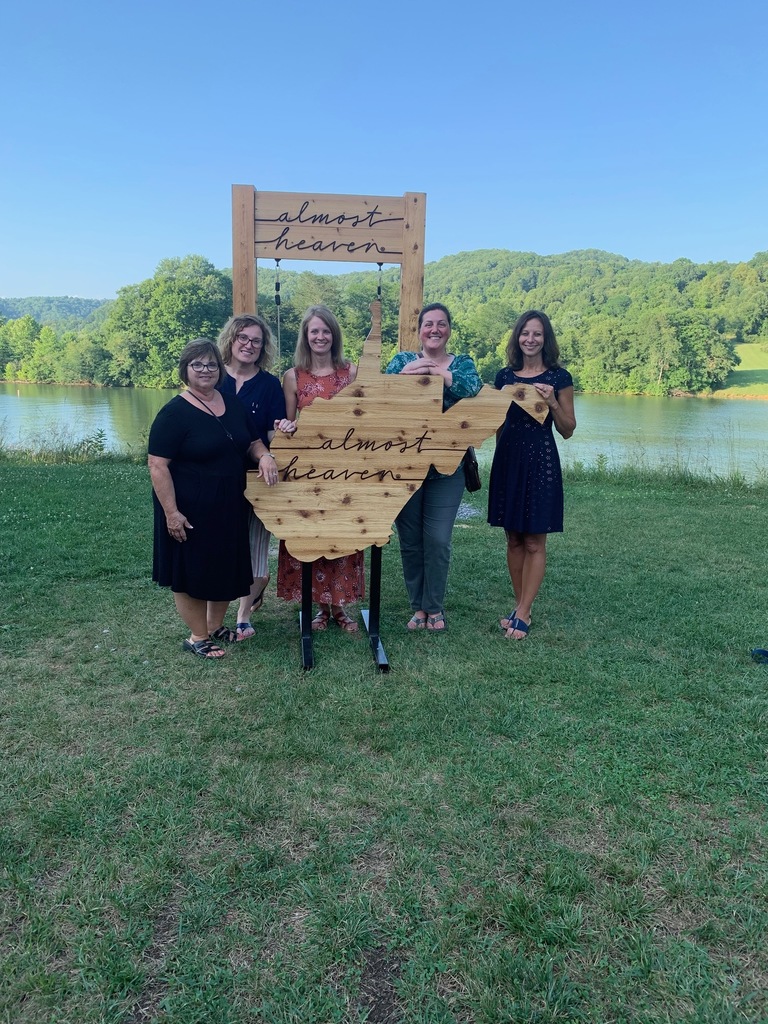 Holly See leads a thorough discussion of health services provided in Pendleton County Schools. What a great job Holly and her team of nurses do for Pendleton County!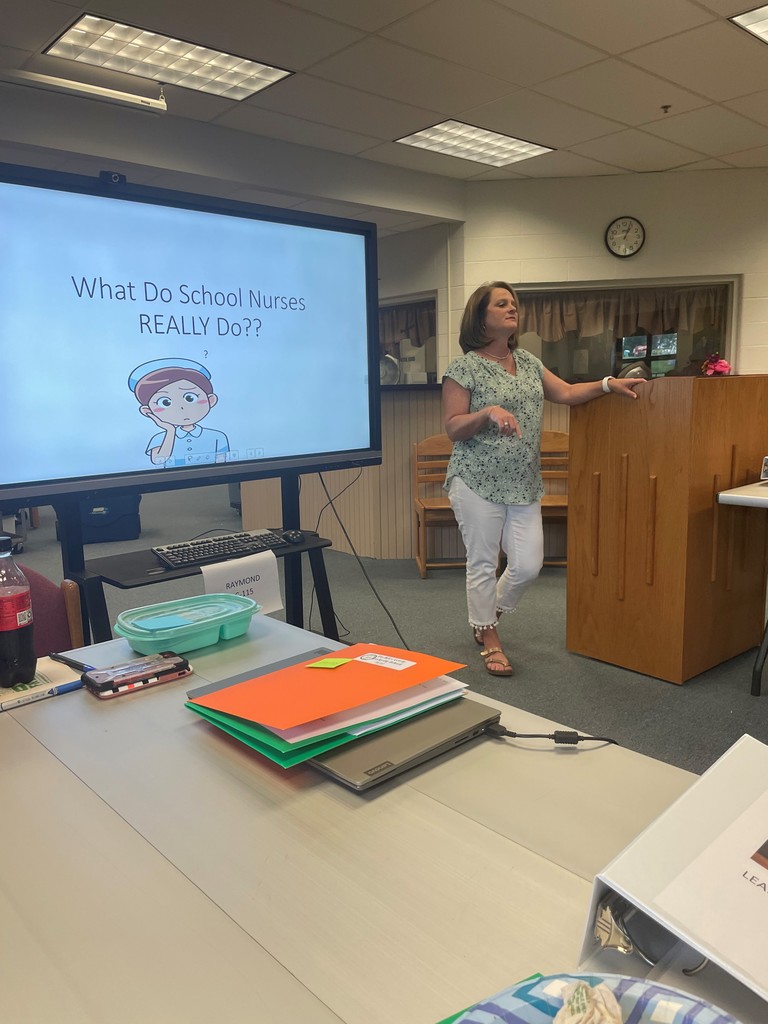 Back to School? Not quite yet, but administrators and school leaders are attending staff development today and tomorrow. This morning's session is "What Great Principals Do Differently" with our trainer, former principal/school administrator Rick Linaburg!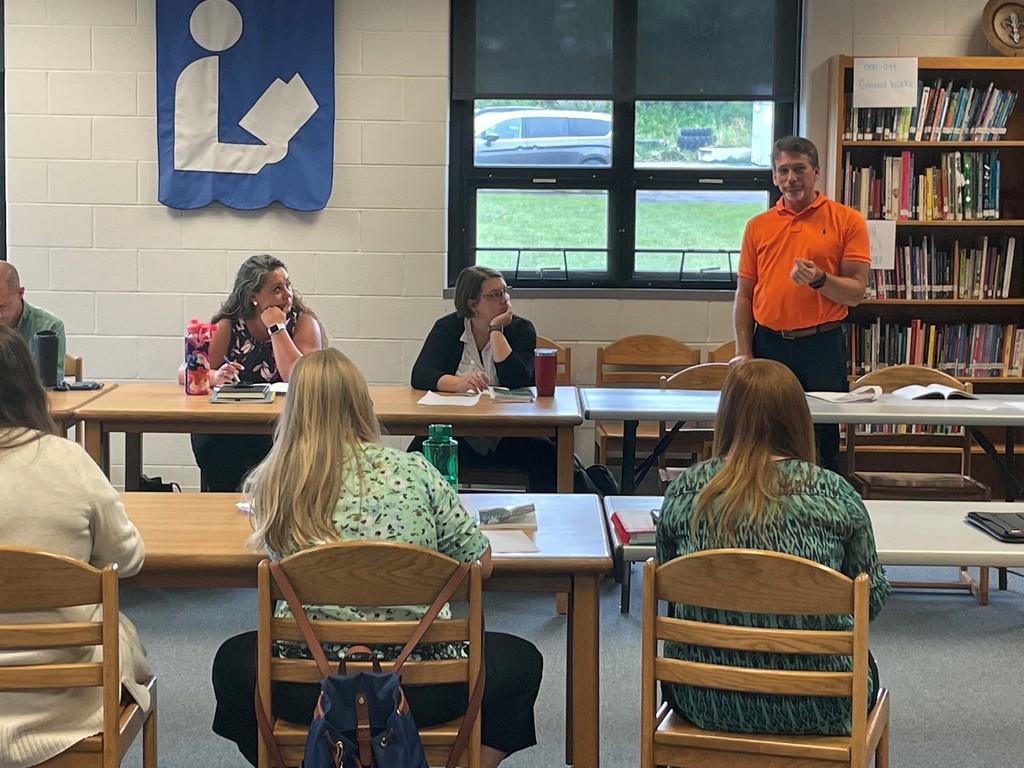 Middle Schools boys basketball will work out tomorrow at PCMHS from 6-7:30pm.
Parents of students in 6th grade attending Brandywine and North Fork Elementary School and students attending grades 7 through 12, please complete the following survey to help the Board of Education decide if provided transportation would support the extracurricular programs offered at Pendleton County Middle/High School such as band, drama club, soccer, track, volley ball, football, and other such clubs and sports.
https://forms.office.com/r/8SABPG8NRD
If you wish to enroll your student for virtual school, you will need to complete the following form by Friday, July 15th:
https://forms.office.com/r/W7qusyFBhX
Virtual School for this school year is open to students in grades 6th-12th only. If you wish to enroll a student in Virtual School who is not currently enrolled in Pendleton County Schools, you must contact Lori Moore at 304-358-2207 ext 123 to complete the enrollment process.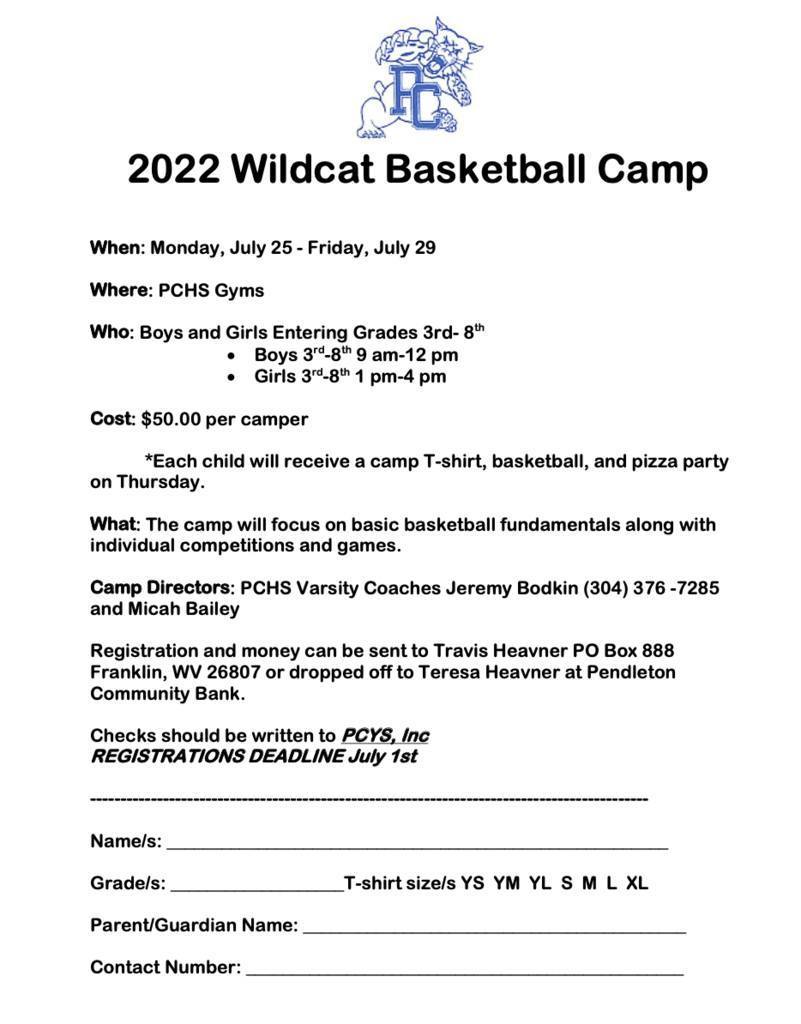 Just a Reminder: Summer Success Academy (SSA) starts next week for students who signed up! -SSA will be held Tuesdays-Fridays starting June 14th and ending July 8th -SSA will be from 8am-2pm -Breakfast and lunch will be provided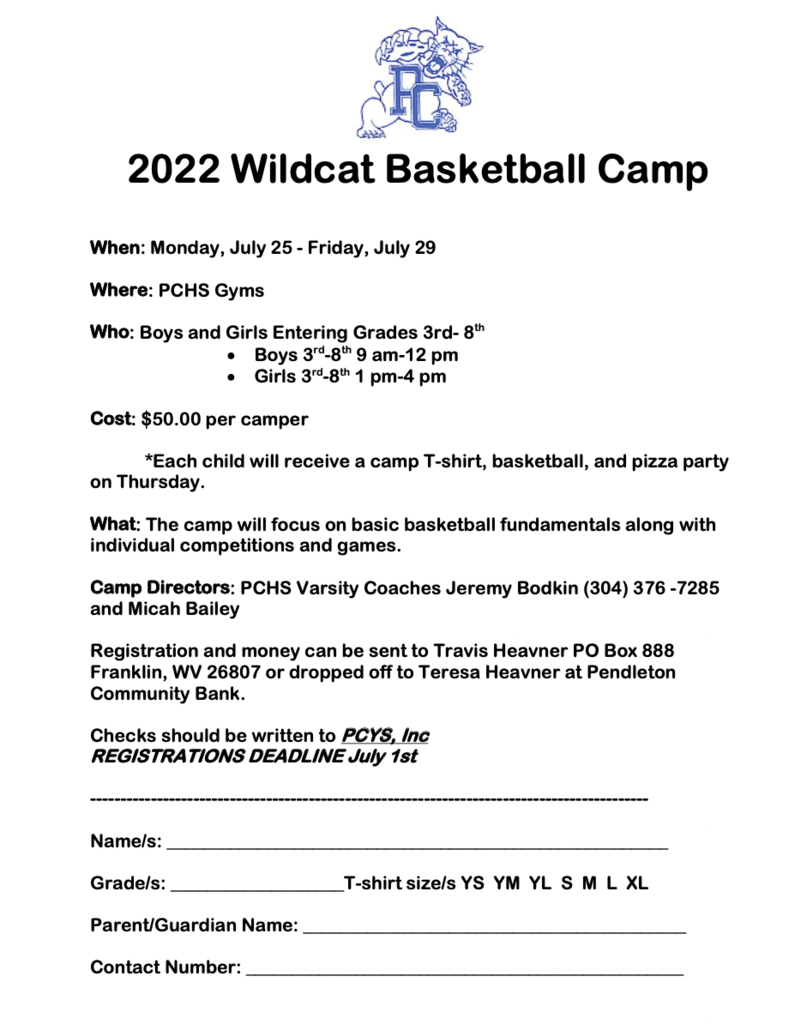 Middle School Boys Basketball Summer Workout Schedule for 6-8th graders for 22-23 All times are 6-7:30 and will be at PCMHS ---any changes will come out via school messenger June 13 June 15 June 27 June 29 July 6 July 18 Wildcat Basketball Camp is July 25th - July 29th
The Pendleton County Library has released their summer reading program, Oceans of Possibilities, schedule.
Big things happening in Pendleton County…new roof for the bus garage!!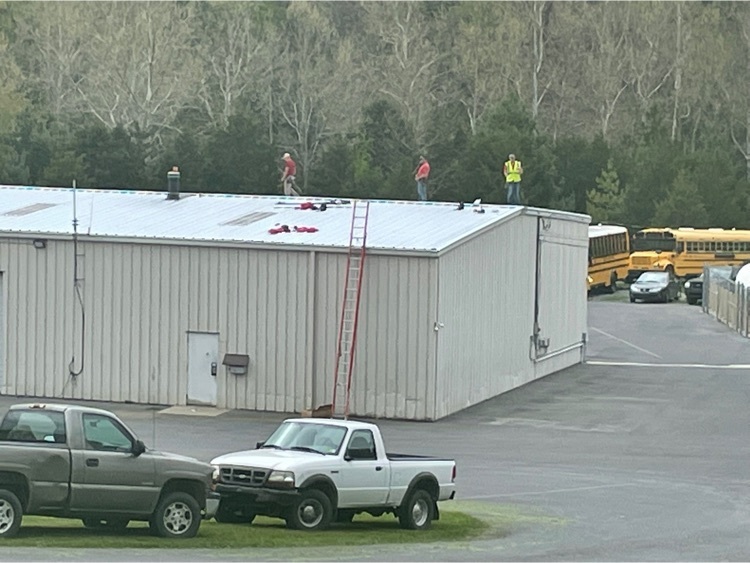 The Pendleton County FFA Greenhouse will be open starting this Friday, April 22nd!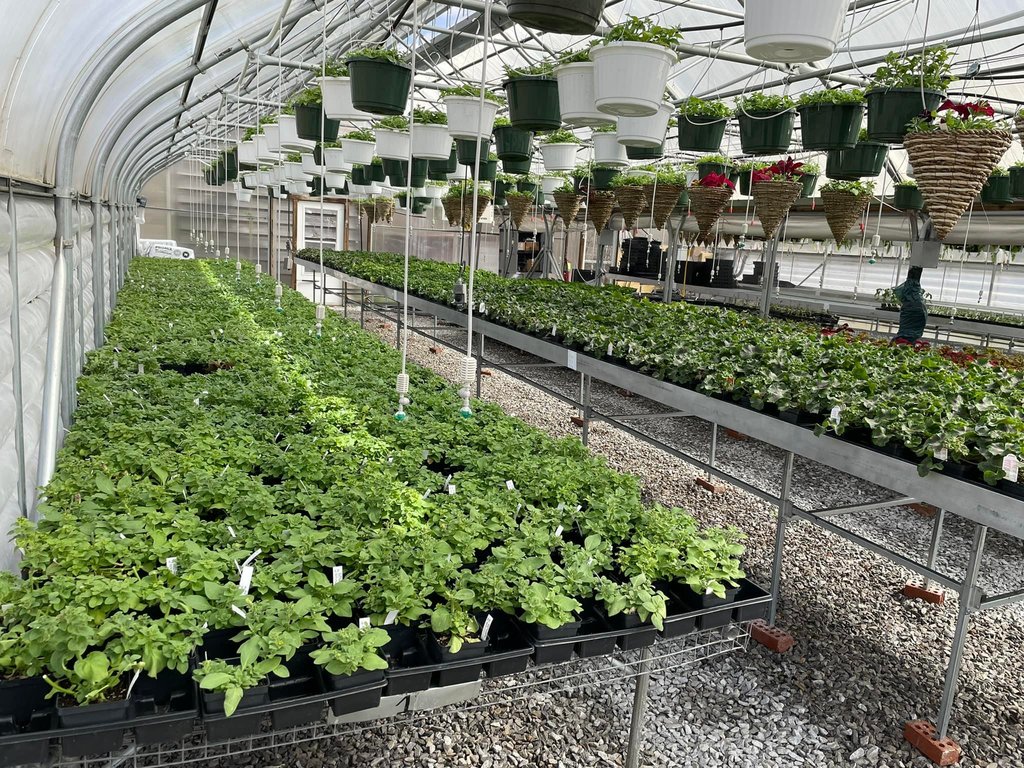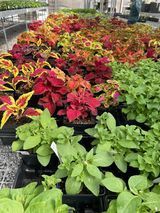 Tomorrow, Tuesday, April 19th PCS will be operating on a 2 hour delay.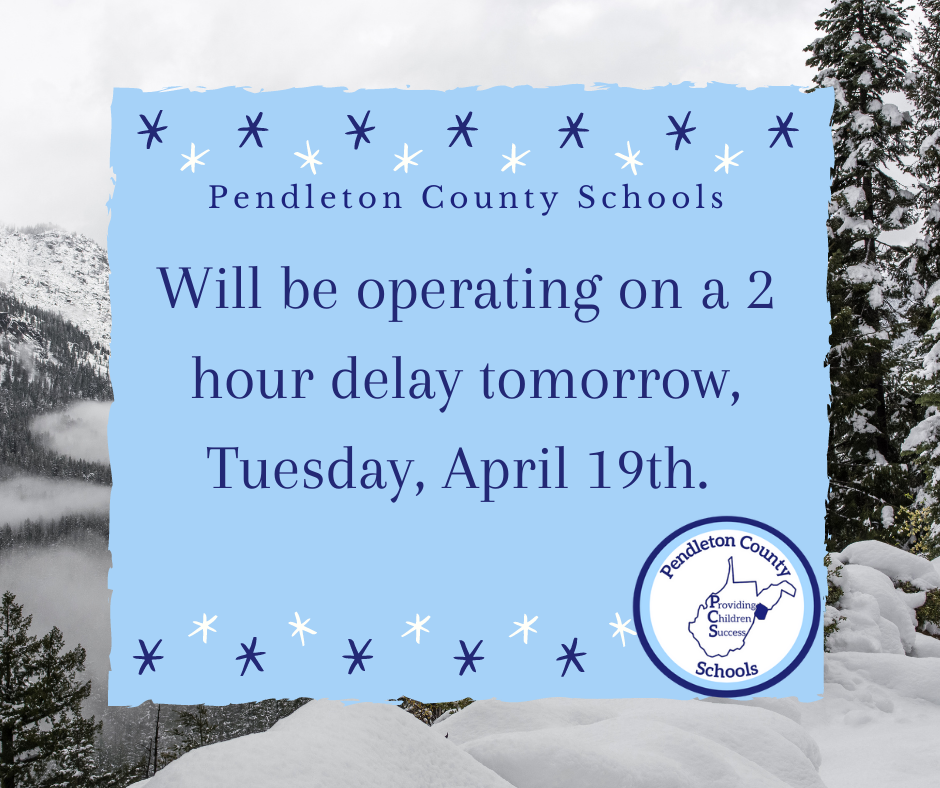 Pendleton County Schools will be operating on a 3 hour delay tomorrow, March 30th.