Updates from Mr. Hedrick

We are excited to welcome back students tomorrow and have just a few announcements! *All car riders please plan to drop off and pick up students using the side entrance to the gymnasium starting at 7:15 in the morning and 3:20 in the afternoon. *In lieu of preschool home visits, there will be a PreK Open House Monday, August 23rd at 6pm. *Open House for grades kindergarten through 6th will be held Thursday, August 26th. There will be two sessions. Grades K-2 will meet from 6:00-6:45 and Grades 3-6 will meet from 7:00-7:45. Only two parents or guardians will be allowed to attend both Open House sessions. Additionally, no students or children will be permitted at either Open House.
August menu hot off the press!

Proud teacher moment! My whole class took their agriculture poster contest very seriously this past year. Lauren was chosen to represent Pendleton County at the state competition where she took 3rd place! Congratulations Lauren!! 🥳🥳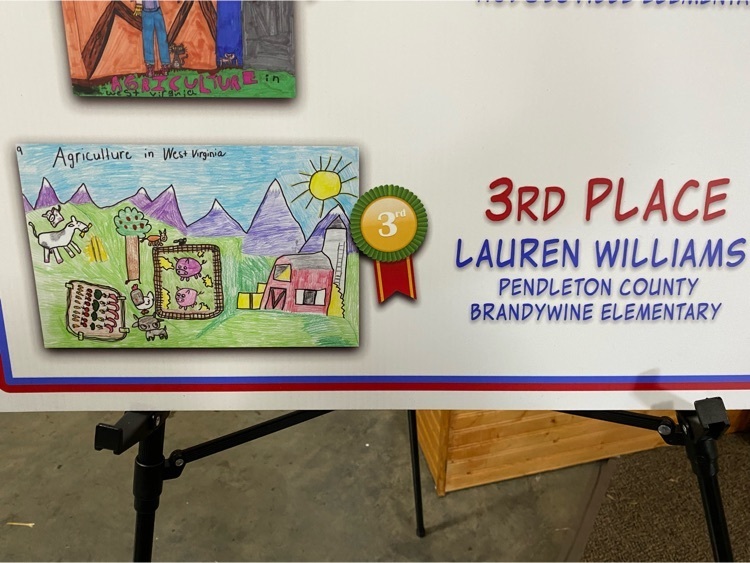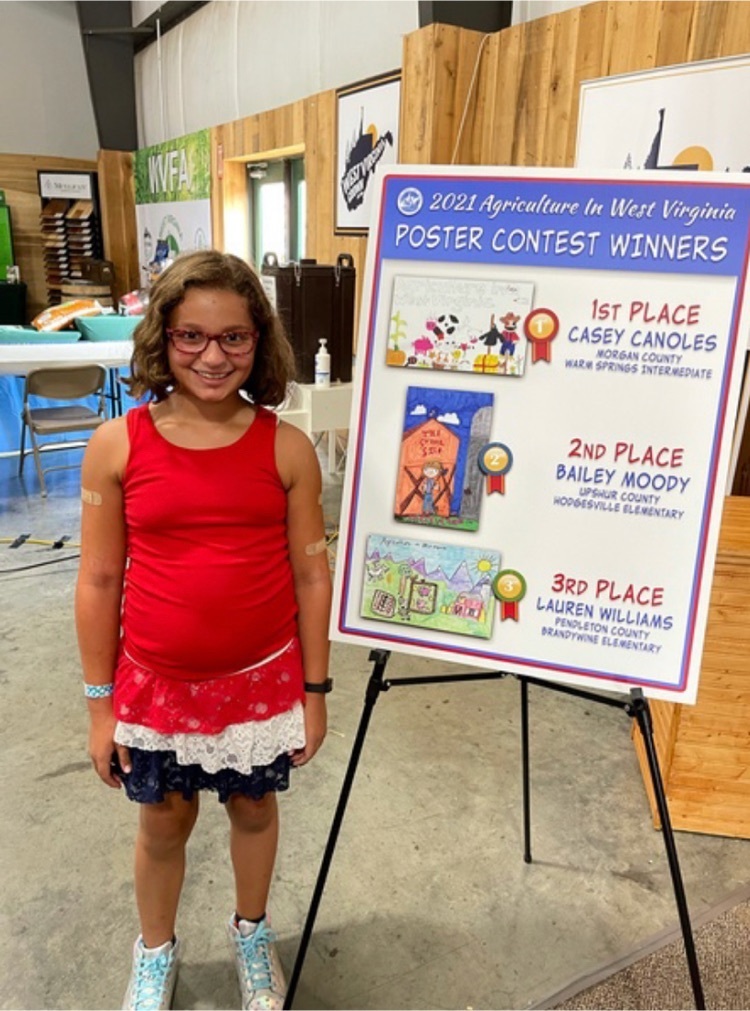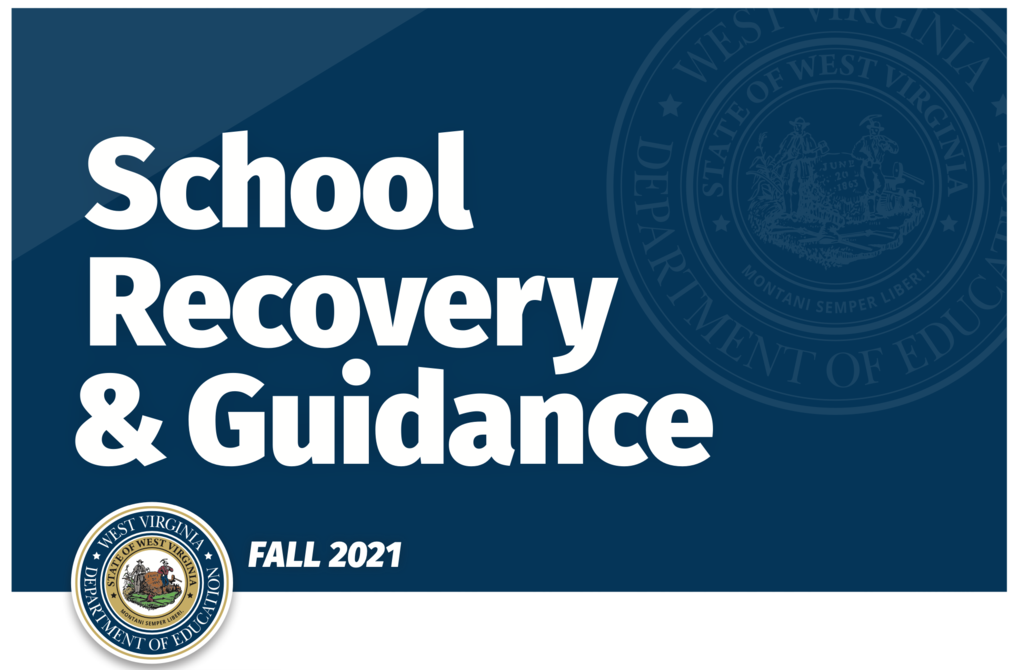 We're excited! Our ramp here at BES is fixed up, looking fancy, and ready for the new school year with faculty and students.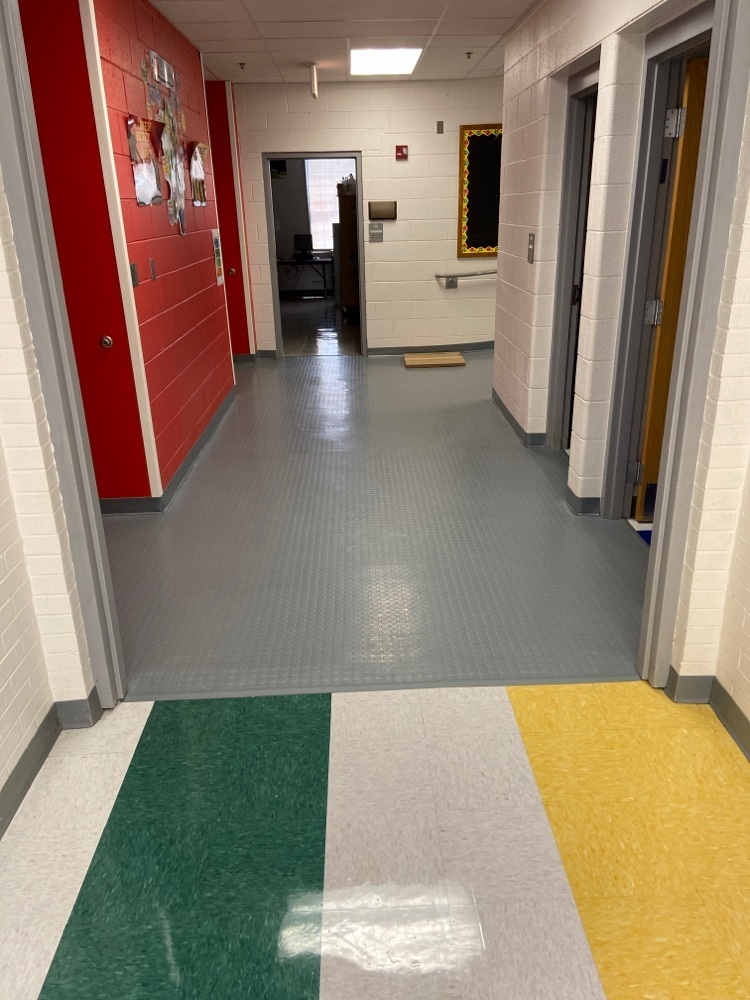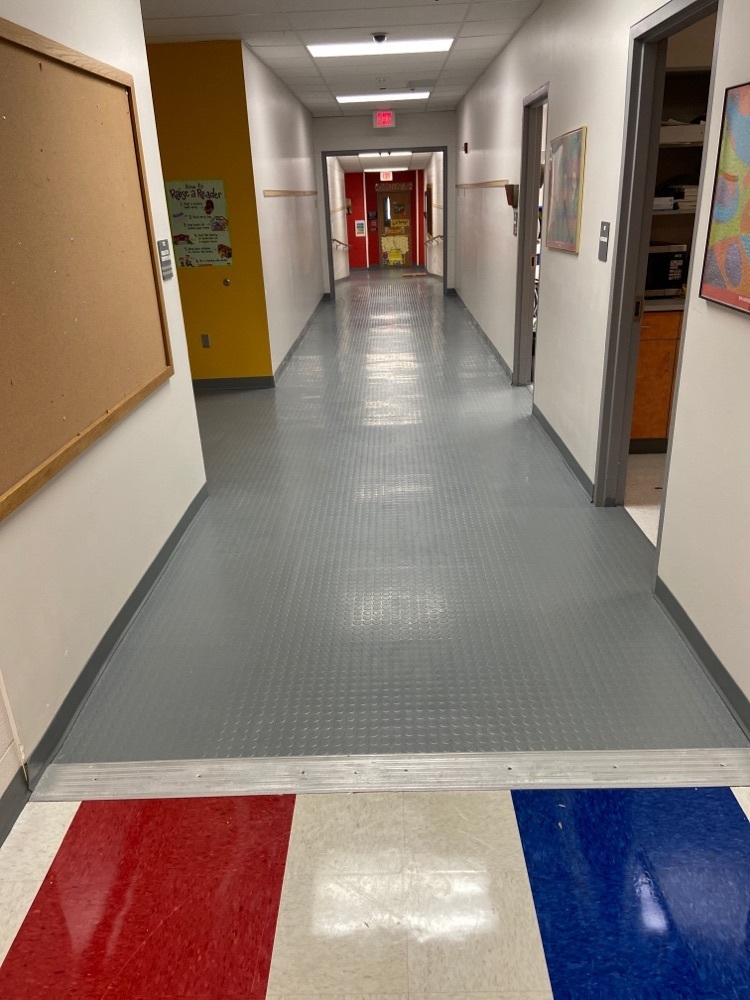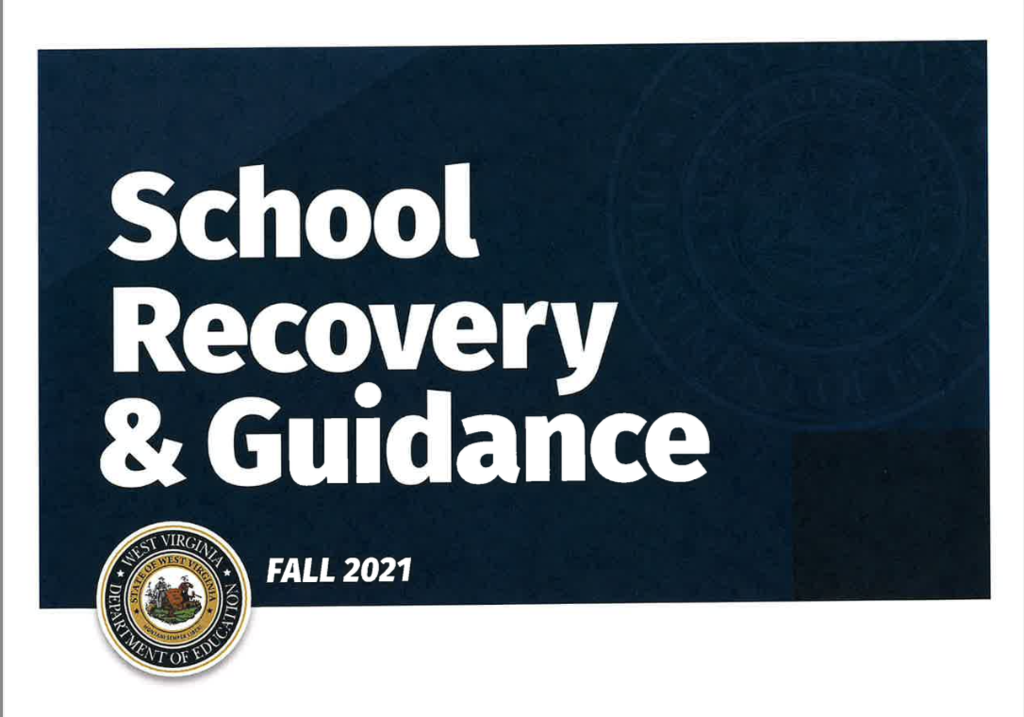 Please see the attached note from Mr. Hedrick for back to school updates on student health and safety.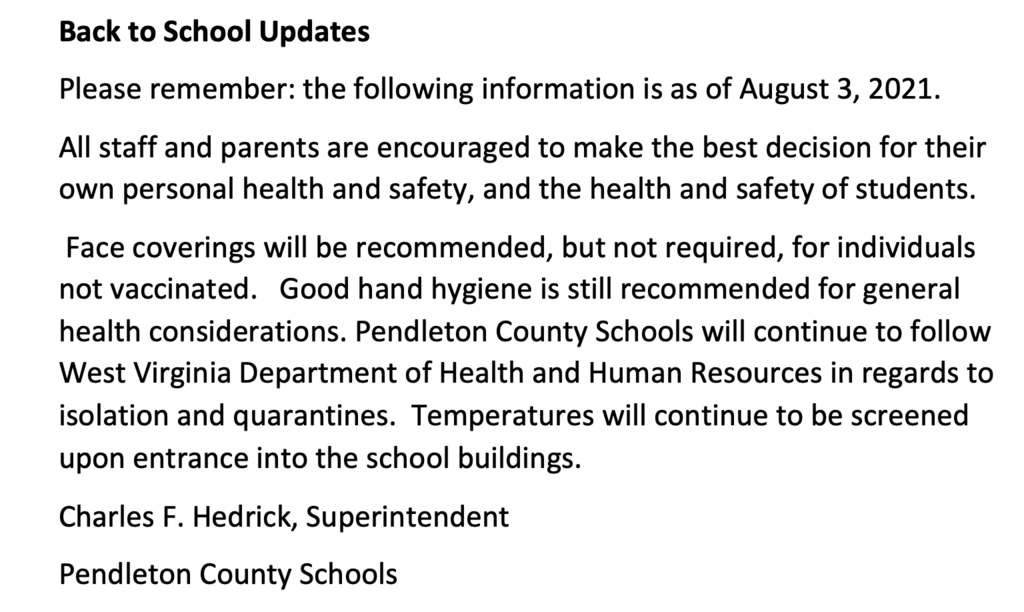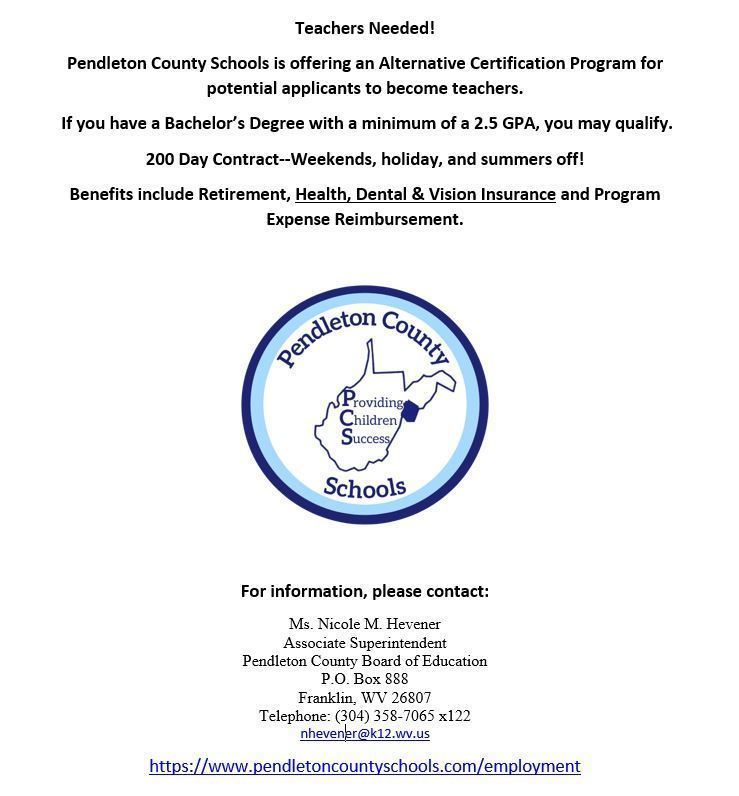 Just a reminder to families: This coming Tuesday, July 27th will be our last curbside meal distribution for the summer.


Starting this year, the Pendleton County Farmers Market is able to accept SNAP benefits, and is also participating in SNAP Stretch, giving additional dollars to spend on fruits and veggies for every SNAP dollar spent at the market. Spending EBT (or P-EBT) at the market is super easy. Tell the person working the machine how many dollars you want to redeem from your card and then get "coupon" dollars to spend on anything that is a qualifying EBT purchase, plus tokens to spend on fruits and vegetables.
We hope you enjoy our new website and mobile app--it's everything Pendleton County Schools, in your pocket!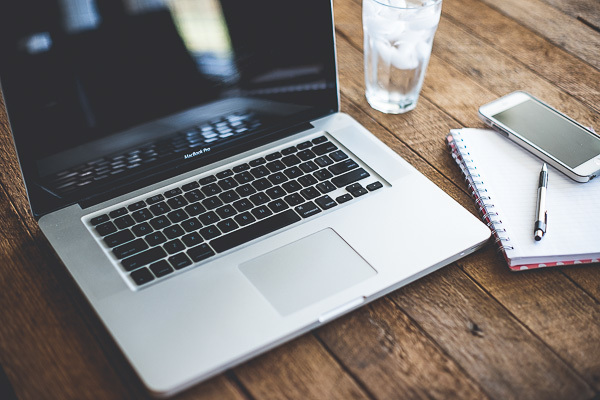 Welcome to Pendleton County Schools